AOL Parent meeting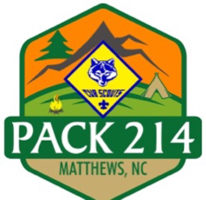 p{
margin:1em 0;
}
table{
border-collapse:collapse;
table-layout:fixed;
}
img,a img{
border:0;
height:auto;
outline:none;
text-decoration:none;
}
h1,h2,h3,h4,h5,h6{
display:block !important;
margin:0 !important;
padding:0 !important;
}
body,#bodyTable{
height:100% !important;
margin:0;
padding:0;
width:100% !important;
}
#bodyCell{
height:100% !important;
width:100% !important;
}
img{
-ms-interpolation-mode:bicubic;
}
#outlook a{
padding:0;
}
table{
mso-table-lspace:0pt;
mso-table-rspace:0pt;
}
.ReadMsgBody{
width:100%;
}
.ExternalClass{
width:100%;
}
p,a,li,td,blockquote{
mso-line-height-rule:exactly;
}
a[href^=tel],a[href^=sms]{
color:inherit;
cursor:default;
text-decoration:none;
}
p,a,li,td,body,table,blockquote{
-ms-text-size-adjust:100%;
-webkit-text-size-adjust:100%;
}
.ExternalClass,.ExternalClass p,.ExternalClass td,.ExternalClass div,.ExternalClass span,.ExternalClass font{
line-height:100%;
}
#bodyCell{
padding-top:30px;
padding-bottom:0;
}
#emailContainer{
max-width:460px;
}
body,#bodyTable{
background-color:#F2F2F2;
}
#emailBackground{
background-color:#FFFFFF;
}
#headingContent{
padding-top:20px;
padding-right:26px;
padding-bottom:20px;
padding-left:26px;
}
#headingContent h1{
color:#4A4A4A !important;
font-family:Georgia, 'Times New Roman', Times, serif;
font-size:28px;
font-weight:normal;
letter-spacing:0.4px;
line-height:36px;
text-align:center;
}
#imageContent a{
margin:0 !important;
padding:0 !important;
}
#emailImage{
height:auto !important;
width:100% !important;
}
#bodyContent{
padding-top:20px;
padding-right:26px;
padding-bottom:0;
padding-left:26px;
}
#bodyContent{
color:#4A4A4A !important;
font-family:Georgia, 'Times New Roman', Times, serif;
font-size:18px;
font-weight:normal;
line-height:28px;
text-align:left;
}
#bodyContent a{
color:#4A4A4A !important;
text-decoration:underline;
}
#buttonContent a{
background-color:#4A4A4A;
border-top:10px solid #4A4A4A;
border-right:26px solid #4A4A4A;
border-bottom:10px solid #4A4A4A;
border-left:26px solid #4A4A4A;
border-radius:6px;
color:#F2F2F2;
display:inline-block;
font-family:Arial, serif;
font-size:18px;
font-weight:bold;
letter-spacing:1px;
line-height:29px;
min-width:140px;
text-align:center;
text-decoration:none;
}
#footerContent{
color:#8F8F8F !important;
font-family:'Helvetica Neue', Helvetica, Arial, sans-serif;
font-size:12px;
font-weight:normal;
line-height:20px;
padding-top:20px;
padding-right:26px;
padding-bottom:20px;
padding-left:26px;
text-align:center;
}
#footerContent a{
color:#8F8F8F !important;
text-decoration:underline;
}
@media screen and (min-width:768px){
#emailContainer{
width:460px;
}
} @media only screen and (max-width:480px){
body{
width:100% !important;
min-width:100% !important;
}
} @media only screen and (max-width:480px){
#bodyCell{
padding-top:0 !important;
padding-right:0 !important;
padding-left:0 !important;
}
} @media only screen and (max-width:480px){
#headingContent h1{
font-size:28px !important;
line-height:36px !important;
}
} @media only screen and (max-width:480px){
#footerContent{
font-size:14px !important;
}
} @media only screen and (max-width:480px){
#unsubLink{
display:inline-block !important;
margin-top:20px !important;
}
}
Parents we ask that you attend tonight's meeting with your scout as it's time to start familiarizing yourself with and starting paperwork for Troop 39.

Tonight's meeting will start at 6:30pm in the Eagle's Nest.

Come early to the Eagle's Nest at 6 with a stapler to help with our scouting for food service project!
Cub Scout Pack 214
801 South Trade Street, Matthews, NC
Matthews, NC 28105
USA

Unsubscribe
Source: Cubby Notes 2018 – 2019