Bike Rodeo Event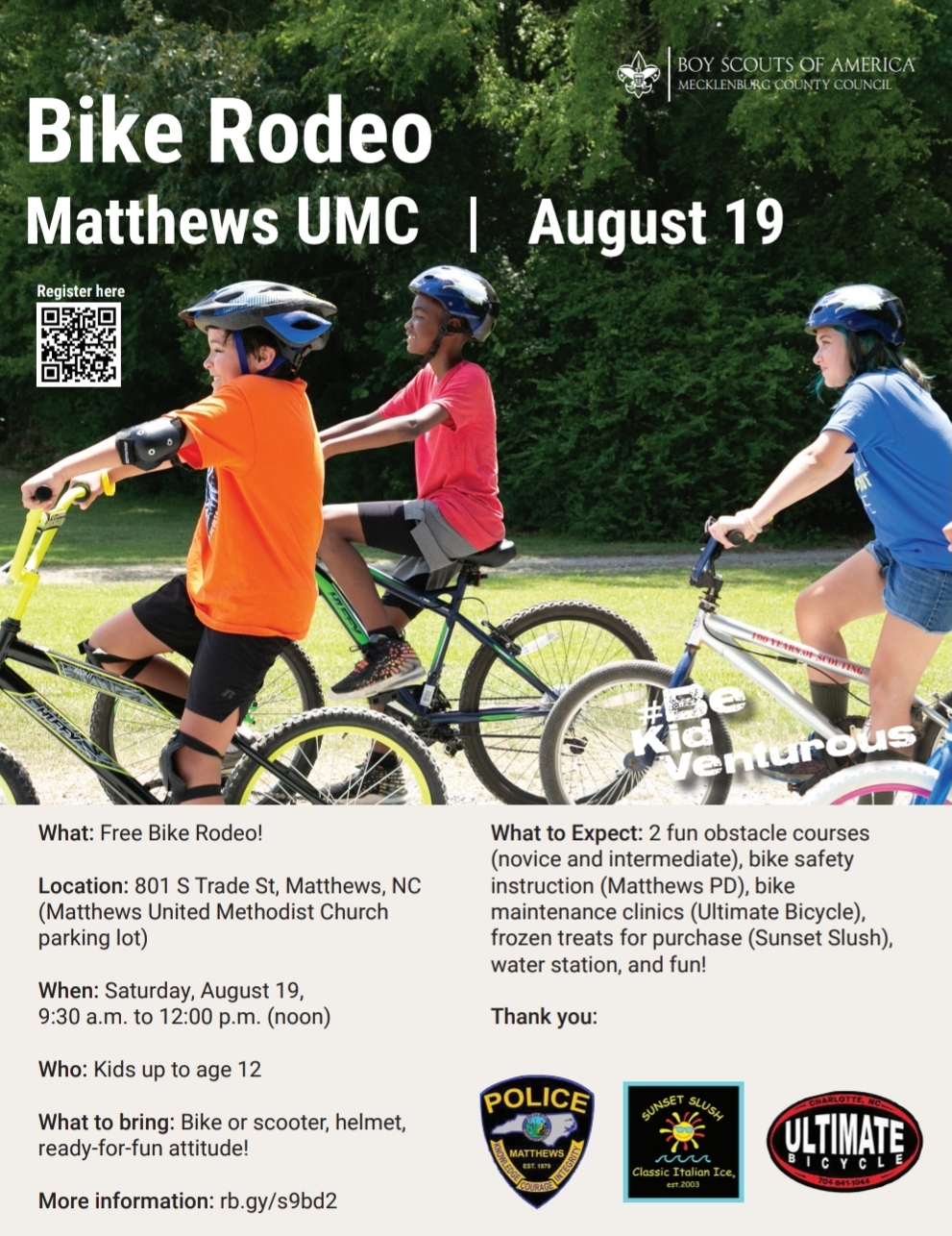 96
p{
margin:10px 0;
padding:0;
}
table{
border-collapse:collapse;
}
h1,h2,h3,h4,h5,h6{
display:block;
margin:0;
padding:0;
}
img,a img{
border:0;
height:auto;
outline:none;
text-decoration:none;
}
body,#bodyTable,#bodyCell{
height:100%;
margin:0;
padding:0;
width:100%;
}
.mcnPreviewText{
display:none !important;
}
#outlook a{
padding:0;
}
img{
-ms-interpolation-mode:bicubic;
}
table{
mso-table-lspace:0pt;
mso-table-rspace:0pt;
}
.ReadMsgBody{
width:100%;
}
.ExternalClass{
width:100%;
}
p,a,li,td,blockquote{
mso-line-height-rule:exactly;
}
a[href^=tel],a[href^=sms]{
color:inherit;
cursor:default;
text-decoration:none;
}
p,a,li,td,body,table,blockquote{
-ms-text-size-adjust:100%;
-webkit-text-size-adjust:100%;
}
.ExternalClass,.ExternalClass p,.ExternalClass td,.ExternalClass div,.ExternalClass span,.ExternalClass font{
line-height:100%;
}
a[x-apple-data-detectors]{
color:inherit !important;
text-decoration:none !important;
font-size:inherit !important;
font-family:inherit !important;
font-weight:inherit !important;
line-height:inherit !important;
}
.templateContainer{
max-width:600px !important;
}
a.mcnButton{
display:block;
}
.mcnImage,.mcnRetinaImage{
vertical-align:bottom;
}
.mcnTextContent{
word-break:break-word;
}
.mcnTextContent img{
height:auto !important;
}
.mcnDividerBlock{
table-layout:fixed !important;
}
h1{
color:#222222;
font-family:Helvetica;
font-size:40px;
font-style:normal;
font-weight:bold;
line-height:150%;
letter-spacing:normal;
text-align:center;
}
h2{
color:#222222;
font-family:Helvetica;
font-size:34px;
font-style:normal;
font-weight:bold;
line-height:150%;
letter-spacing:normal;
text-align:left;
}
h3{
color:#444444;
font-family:Helvetica;
font-size:22px;
font-style:normal;
font-weight:bold;
line-height:150%;
letter-spacing:normal;
text-align:left;
}
h4{
color:#949494;
font-family:Georgia;
font-size:20px;
font-style:italic;
font-weight:normal;
line-height:125%;
letter-spacing:normal;
text-align:center;
}
#templateHeader{
background-color:#ffffff;
background-image:none;
background-repeat:no-repeat;
background-position:center;
background-size:cover;
border-top:0;
border-bottom:0;
padding-top:54px;
padding-bottom:54px;
}
.headerContainer{
background-color:transparent;
background-image:none;
background-repeat:no-repeat;
background-position:center;
background-size:cover;
border-top:0;
border-bottom:0;
padding-top:0;
padding-bottom:0;
}
.headerContainer .mcnTextContent,.headerContainer .mcnTextContent p{
color:#757575;
font-family:Helvetica;
font-size:16px;
line-height:150%;
text-align:left;
}
.headerContainer .mcnTextContent a,.headerContainer .mcnTextContent p a{
color:#007C89;
font-weight:normal;
text-decoration:underline;
}
#templateBody{
background-color:#FFFFFF;
background-image:none;
background-repeat:no-repeat;
background-position:center;
background-size:cover;
border-top:0;
border-bottom:0;
padding-top:36px;
padding-bottom:54px;
}
.bodyContainer{
background-color:transparent;
background-image:none;
background-repeat:no-repeat;
background-position:center;
background-size:cover;
border-top:0;
border-bottom:0;
padding-top:0;
padding-bottom:0;
}
.bodyContainer .mcnTextContent,.bodyContainer .mcnTextContent p{
color:#757575;
font-family:Helvetica;
font-size:16px;
line-height:150%;
text-align:left;
}
.bodyContainer .mcnTextContent a,.bodyContainer .mcnTextContent p a{
color:#007C89;
font-weight:normal;
text-decoration:underline;
}
#templateFooter{
background-color:#333333;
background-image:none;
background-repeat:no-repeat;
background-position:center;
background-size:cover;
border-top:0;
border-bottom:0;
padding-top:45px;
padding-bottom:63px;
}
.footerContainer{
background-color:transparent;
background-image:none;
background-repeat:no-repeat;
background-position:center;
background-size:cover;
border-top:0;
border-bottom:0;
padding-top:0;
padding-bottom:0;
}
.footerContainer .mcnTextContent,.footerContainer .mcnTextContent p{
color:#FFFFFF;
font-family:Helvetica;
font-size:12px;
line-height:150%;
text-align:center;
}
.footerContainer .mcnTextContent a,.footerContainer .mcnTextContent p a{
color:#FFFFFF;
font-weight:normal;
text-decoration:underline;
}
@media only screen and (min-width:768px){
.templateContainer{
width:600px !important;
}
} @media only screen and (max-width: 480px){
body,table,td,p,a,li,blockquote{
-webkit-text-size-adjust:none !important;
}
} @media only screen and (max-width: 480px){
body{
width:100% !important;
min-width:100% !important;
}
} @media only screen and (max-width: 480px){
.mcnRetinaImage{
max-width:100% !important;
}
} @media only screen and (max-width: 480px){
.mcnImage{
width:100% !important;
}
} @media only screen and (max-width: 480px){
.mcnCartContainer,.mcnCaptionTopContent,.mcnRecContentContainer,.mcnCaptionBottomContent,.mcnTextContentContainer,.mcnBoxedTextContentContainer,.mcnImageGroupContentContainer,.mcnCaptionLeftTextContentContainer,.mcnCaptionRightTextContentContainer,.mcnCaptionLeftImageContentContainer,.mcnCaptionRightImageContentContainer,.mcnImageCardLeftTextContentContainer,.mcnImageCardRightTextContentContainer,.mcnImageCardLeftImageContentContainer,.mcnImageCardRightImageContentContainer{
max-width:100% !important;
width:100% !important;
}
} @media only screen and (max-width: 480px){
.mcnBoxedTextContentContainer{
min-width:100% !important;
}
} @media only screen and (max-width: 480px){
.mcnImageGroupContent{
padding:9px !important;
}
} @media only screen and (max-width: 480px){
.mcnCaptionLeftContentOuter .mcnTextContent,.mcnCaptionRightContentOuter .mcnTextContent{
padding-top:9px !important;
}
} @media only screen and (max-width: 480px){
.mcnImageCardTopImageContent,.mcnCaptionBottomContent:last-child .mcnCaptionBottomImageContent,.mcnCaptionBlockInner .mcnCaptionTopContent:last-child .mcnTextContent{
padding-top:18px !important;
}
} @media only screen and (max-width: 480px){
.mcnImageCardBottomImageContent{
padding-bottom:9px !important;
}
} @media only screen and (max-width: 480px){
.mcnImageGroupBlockInner{
padding-top:0 !important;
padding-bottom:0 !important;
}
} @media only screen and (max-width: 480px){
.mcnImageGroupBlockOuter{
padding-top:9px !important;
padding-bottom:9px !important;
}
} @media only screen and (max-width: 480px){
.mcnTextContent,.mcnBoxedTextContentColumn{
padding-right:18px !important;
padding-left:18px !important;
}
} @media only screen and (max-width: 480px){
.mcnImageCardLeftImageContent,.mcnImageCardRightImageContent{
padding-right:18px !important;
padding-bottom:0 !important;
padding-left:18px !important;
}
} @media only screen and (max-width: 480px){
.mcpreview-image-uploader{
display:none !important;
width:100% !important;
}
} @media only screen and (max-width: 480px){
h1{
font-size:30px !important;
line-height:125% !important;
}
} @media only screen and (max-width: 480px){
h2{
font-size:26px !important;
line-height:125% !important;
}
} @media only screen and (max-width: 480px){
h3{
font-size:20px !important;
line-height:150% !important;
}
} @media only screen and (max-width: 480px){
h4{
font-size:18px !important;
line-height:150% !important;
}
} @media only screen and (max-width: 480px){
.mcnBoxedTextContentContainer .mcnTextContent,.mcnBoxedTextContentContainer .mcnTextContent p{
font-size:14px !important;
line-height:150% !important;
}
} @media only screen and (max-width: 480px){
.headerContainer .mcnTextContent,.headerContainer .mcnTextContent p{
font-size:16px !important;
line-height:150% !important;
}
} @media only screen and (max-width: 480px){
.bodyContainer .mcnTextContent,.bodyContainer .mcnTextContent p{
font-size:16px !important;
line-height:150% !important;
}
} @media only screen and (max-width: 480px){
.footerContainer .mcnTextContent,.footerContainer .mcnTextContent p{
font-size:14px !important;
line-height:150% !important;
}
}
Announcements, Announcements, Announcements
Hey Pack 214 Parents
Don't miss out on this great opportunity to practice bike safety and have a great time doing it.
Come out on August 19th starting at 9:30 am at the MUMC parking lot. There will be obstacle courses and bike safety instruction. Don't forget your bike helmet!
The link to register for the event is: https://www.mccscouting.org/content/112067/Bike-Rodeo
For additional details and to let us know that you are available to assist in this event please click on the following sign-up genius: https://www.signupgenius.com/go/70a0f48a8ad2ea57-bike#/
Please volunteer to help if you are available.
Your contact person for this event will be:
Mike Hillesheim
720-570-6210
[email protected]
Do you have Questions?
Please reach out to your committee chairs,
Heidi and Stephanie at
[email protected]
@media only screen and (max-width: 480px){
table#canspamBar td{font-size:14px !important;}
table#canspamBar td a{display:block !important; margin-top:10px !important;}
}
Source: Cubby Notes 2018 – 2019