Committee Chair Concerns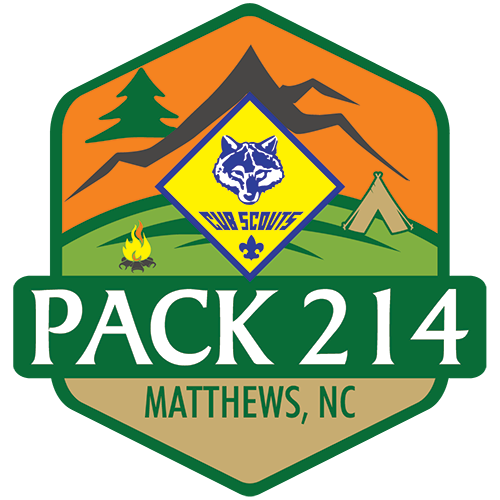 96
p{
margin:10px 0;
padding:0;
}
table{
border-collapse:collapse;
}
h1,h2,h3,h4,h5,h6{
display:block;
margin:0;
padding:0;
}
img,a img{
border:0;
height:auto;
outline:none;
text-decoration:none;
}
body,#bodyTable,#bodyCell{
height:100%;
margin:0;
padding:0;
width:100%;
}
.mcnPreviewText{
display:none !important;
}
#outlook a{
padding:0;
}
img{
-ms-interpolation-mode:bicubic;
}
table{
mso-table-lspace:0pt;
mso-table-rspace:0pt;
}
.ReadMsgBody{
width:100%;
}
.ExternalClass{
width:100%;
}
p,a,li,td,blockquote{
mso-line-height-rule:exactly;
}
a[href^=tel],a[href^=sms]{
color:inherit;
cursor:default;
text-decoration:none;
}
p,a,li,td,body,table,blockquote{
-ms-text-size-adjust:100%;
-webkit-text-size-adjust:100%;
}
.ExternalClass,.ExternalClass p,.ExternalClass td,.ExternalClass div,.ExternalClass span,.ExternalClass font{
line-height:100%;
}
a[x-apple-data-detectors]{
color:inherit !important;
text-decoration:none !important;
font-size:inherit !important;
font-family:inherit !important;
font-weight:inherit !important;
line-height:inherit !important;
}
#bodyCell{
padding:10px;
}
.templateContainer{
max-width:600px !important;
}
a.mcnButton{
display:block;
}
.mcnImage,.mcnRetinaImage{
vertical-align:bottom;
}
.mcnTextContent{
word-break:break-word;
}
.mcnTextContent img{
height:auto !important;
}
.mcnDividerBlock{
table-layout:fixed !important;
}
body,#bodyTable{
background-color:#FAFAFA;
}
#bodyCell{
border-top:0;
}
.templateContainer{
border:0;
}
h1{
color:#202020;
font-family:Helvetica;
font-size:26px;
font-style:normal;
font-weight:bold;
line-height:125%;
letter-spacing:normal;
text-align:left;
}
h2{
color:#202020;
font-family:Helvetica;
font-size:22px;
font-style:normal;
font-weight:bold;
line-height:125%;
letter-spacing:normal;
text-align:left;
}
h3{
color:#202020;
font-family:Helvetica;
font-size:20px;
font-style:normal;
font-weight:bold;
line-height:125%;
letter-spacing:normal;
text-align:left;
}
h4{
color:#202020;
font-family:Helvetica;
font-size:18px;
font-style:normal;
font-weight:bold;
line-height:125%;
letter-spacing:normal;
text-align:left;
}
#templatePreheader{
background-color:#FAFAFA;
background-image:none;
background-repeat:no-repeat;
background-position:center;
background-size:cover;
border-top:0;
border-bottom:0;
padding-top:9px;
padding-bottom:9px;
}
#templatePreheader .mcnTextContent,#templatePreheader .mcnTextContent p{
color:#656565;
font-family:Helvetica;
font-size:12px;
line-height:150%;
text-align:left;
}
#templatePreheader .mcnTextContent a,#templatePreheader .mcnTextContent p a{
color:#656565;
font-weight:normal;
text-decoration:underline;
}
#templateHeader{
background-color:#FFFFFF;
background-image:none;
background-repeat:no-repeat;
background-position:center;
background-size:cover;
border-top:0;
border-bottom:0;
padding-top:9px;
padding-bottom:0;
}
#templateHeader .mcnTextContent,#templateHeader .mcnTextContent p{
color:#202020;
font-family:Helvetica;
font-size:16px;
line-height:150%;
text-align:left;
}
#templateHeader .mcnTextContent a,#templateHeader .mcnTextContent p a{
color:#007C89;
font-weight:normal;
text-decoration:underline;
}
#templateBody{
background-color:#FFFFFF;
background-image:none;
background-repeat:no-repeat;
background-position:center;
background-size:cover;
border-top:0;
border-bottom:2px solid #EAEAEA;
padding-top:0;
padding-bottom:9px;
}
#templateBody .mcnTextContent,#templateBody .mcnTextContent p{
color:#202020;
font-family:Helvetica;
font-size:16px;
line-height:150%;
text-align:left;
}
#templateBody .mcnTextContent a,#templateBody .mcnTextContent p a{
color:#007C89;
font-weight:normal;
text-decoration:underline;
}
#templateFooter{
background-color:#FAFAFA;
background-image:none;
background-repeat:no-repeat;
background-position:center;
background-size:cover;
border-top:0;
border-bottom:0;
padding-top:9px;
padding-bottom:9px;
}
#templateFooter .mcnTextContent,#templateFooter .mcnTextContent p{
color:#656565;
font-family:Helvetica;
font-size:12px;
line-height:150%;
text-align:center;
}
#templateFooter .mcnTextContent a,#templateFooter .mcnTextContent p a{
color:#656565;
font-weight:normal;
text-decoration:underline;
}
@media only screen and (min-width:768px){
.templateContainer{
width:600px !important;
}
} @media only screen and (max-width: 480px){
body,table,td,p,a,li,blockquote{
-webkit-text-size-adjust:none !important;
}
} @media only screen and (max-width: 480px){
body{
width:100% !important;
min-width:100% !important;
}
} @media only screen and (max-width: 480px){
#bodyCell{
padding-top:10px !important;
}
} @media only screen and (max-width: 480px){
.mcnRetinaImage{
max-width:100% !important;
}
} @media only screen and (max-width: 480px){
.mcnImage{
width:100% !important;
}
} @media only screen and (max-width: 480px){
.mcnCartContainer,.mcnCaptionTopContent,.mcnRecContentContainer,.mcnCaptionBottomContent,.mcnTextContentContainer,.mcnBoxedTextContentContainer,.mcnImageGroupContentContainer,.mcnCaptionLeftTextContentContainer,.mcnCaptionRightTextContentContainer,.mcnCaptionLeftImageContentContainer,.mcnCaptionRightImageContentContainer,.mcnImageCardLeftTextContentContainer,.mcnImageCardRightTextContentContainer,.mcnImageCardLeftImageContentContainer,.mcnImageCardRightImageContentContainer{
max-width:100% !important;
width:100% !important;
}
} @media only screen and (max-width: 480px){
.mcnBoxedTextContentContainer{
min-width:100% !important;
}
} @media only screen and (max-width: 480px){
.mcnImageGroupContent{
padding:9px !important;
}
} @media only screen and (max-width: 480px){
.mcnCaptionLeftContentOuter .mcnTextContent,.mcnCaptionRightContentOuter .mcnTextContent{
padding-top:9px !important;
}
} @media only screen and (max-width: 480px){
.mcnImageCardTopImageContent,.mcnCaptionBottomContent:last-child .mcnCaptionBottomImageContent,.mcnCaptionBlockInner .mcnCaptionTopContent:last-child .mcnTextContent{
padding-top:18px !important;
}
} @media only screen and (max-width: 480px){
.mcnImageCardBottomImageContent{
padding-bottom:9px !important;
}
} @media only screen and (max-width: 480px){
.mcnImageGroupBlockInner{
padding-top:0 !important;
padding-bottom:0 !important;
}
} @media only screen and (max-width: 480px){
.mcnImageGroupBlockOuter{
padding-top:9px !important;
padding-bottom:9px !important;
}
} @media only screen and (max-width: 480px){
.mcnTextContent,.mcnBoxedTextContentColumn{
padding-right:18px !important;
padding-left:18px !important;
}
} @media only screen and (max-width: 480px){
.mcnImageCardLeftImageContent,.mcnImageCardRightImageContent{
padding-right:18px !important;
padding-bottom:0 !important;
padding-left:18px !important;
}
} @media only screen and (max-width: 480px){
.mcpreview-image-uploader{
display:none !important;
width:100% !important;
}
} @media only screen and (max-width: 480px){
h1{
font-size:22px !important;
line-height:125% !important;
}
} @media only screen and (max-width: 480px){
h2{
font-size:20px !important;
line-height:125% !important;
}
} @media only screen and (max-width: 480px){
h3{
font-size:18px !important;
line-height:125% !important;
}
} @media only screen and (max-width: 480px){
h4{
font-size:16px !important;
line-height:150% !important;
}
} @media only screen and (max-width: 480px){
.mcnBoxedTextContentContainer .mcnTextContent,.mcnBoxedTextContentContainer .mcnTextContent p{
font-size:14px !important;
line-height:150% !important;
}
} @media only screen and (max-width: 480px){
#templatePreheader{
display:block !important;
}
} @media only screen and (max-width: 480px){
#templatePreheader .mcnTextContent,#templatePreheader .mcnTextContent p{
font-size:14px !important;
line-height:150% !important;
}
} @media only screen and (max-width: 480px){
#templateHeader .mcnTextContent,#templateHeader .mcnTextContent p{
font-size:16px !important;
line-height:150% !important;
}
} @media only screen and (max-width: 480px){
#templateBody .mcnTextContent,#templateBody .mcnTextContent p{
font-size:16px !important;
line-height:150% !important;
}
} @media only screen and (max-width: 480px){
#templateFooter .mcnTextContent,#templateFooter .mcnTextContent p{
font-size:14px !important;
line-height:150% !important;
}
}
Hello Pack 214 Families,
As one of the largest Packs in Mecklenburg County, there are many people in the Scouts BSA organization that pay attention to the programs that we represent and participate in. Lately, this has also garnered some negative attention on the lack of participation in some of our recent offerings and programs. As such, in our efforts to provide the best scouting experience possible for our Pack, there are concerns that need to be addressed. I apologize for the length of this email, your time, and attentions is appreciated.
As you know, Scouts BSA is a volunteer-run organization, which on February 8th will celebrate 110 years since its founding in 1910. For 110 years, hundreds of thousands of volunteers have helped young boys (and now girls too) develop academic skills, self-confidence, ethics, leadership skills, and citizenship skills that influence their adult lives. Few will argue with the importance of teaching values and responsibility to our children – not only right from wrong, but specific, affirmative values such as fairness, courage, honor, and respect for others. Beginning with the Scout Oath and Scout Law, the Boy Scouts of America program is infused with character-building activities that allow youth to apply abstract principles to daily living situations.

Scouting has, from its inception, been deeply rooted in the concept of doing for others. For example, "Do a Good Turn Daily" is a core Scouting precept. Scouting encourages young people to recognize the needs of others and to take action accordingly. Scouting works through neighborhoods, volunteer organizations, and faith-based organizations to help young people appreciate and respond to the needs of others.
Remember that children do not learn the values that make up strong character simply by being told about them. They learn by seeing the people around them act on and uphold those values in their daily lives. In our daily lives, we can show our children that we respect others. We can show them our compassion and concern when others are suffering, and our own self-discipline, courage and honesty as we make difficult decisions. How we conduct our everyday activities can show our children that we always try to do our best to serve our families, communities, and country.
First, I would like to address the Pack's disappointing participation in Scouting for Food. Out of the 62 scouts registered at Pack 214 only 18 scouts came out this past Saturday morning to participate in the largest community service project that we do as a Pack. We are thankful for the Scouts that took multiple routes in the cold to deliver bags to homes in our community with some visiting 80 or more houses. We are thankful for the scouts that squeezed in a route before their basketball games and other planned outings for the day. We are also thankful for the Scouts at Troop 39 who assisted us with several routes after completing their own assigned territory. A successful drive is critical for the hungry in Charlotte-Mecklenburg as Loaves & Fishes depends on the Scouting for Food drive to provide up to 20% of the food distributed to hungry neighbors in need throughout the year.

It is my sincerest hope that this weekend as we return to collect those bags filled with food, we will have many hands present to make light work for all.
The second thing I would like to address is the commitment to volunteering. If you are new to the Pack, you may not realize that there are programs and awards that have not been offered this year due to lack of volunteers. We are a family-centered Pack, and we try to make as many of our activities available to everyone in the family to participate in, which consists of almost 200 people. This cannot happen without volunteers and with less than half of our Pack families committing to volunteer, we are finding that more and more programs will not be able to happen. A signup genius was sent out approximately 2 weeks ago with the current needs (approx. 80 opportunities) of the pack and to date only 1 person has signed up. Many of these are single day events with a small 30-minute to 1-hour time commitments. This is disheartening for our leadership team as a whole. Without volunteers, these events will not happen other than commitments required by council.
On a personal note, I understand that our lives are busy. I am a single mom, I work a full-time job, I am a Scout mom, a dance mom, and a karate mom. I also lead a Women's group and a production team at my church. Please don't get me wrong, I love down time and a nap as much as the next person but I was so EXCITED when my son showed an interest in scouting 4 years ago as I knew it would be a way for examples of positive male leadership to be present in his life. I make time for the things that are important to me. The same is true for the families of our dedicated volunteers who work full time jobs, own their own businesses, have children in multiple activities, who have multiple children, and those who commit multiple days a week to scouting on a Pack, Troop, and/or council level. These dedicated leaders have volunteered on average 100 + hours since July and continue to volunteer over, and over, and over again for multiple activities, committees, and events so that our children get the amazing benefits of scouting that they firmly believe in. This, however, is unfair to them and to their scouts who often times are the first ones in and last ones out which can take the joy out of scouting especially for young children. The average Scout volunteer gives 20 hours of service each month, and 96 percent of volunteers say they would recommend volunteering for the BSA to other adults. In fact, volunteers believe their time invested with the Boy Scouts of America helps them be: A better citizen. A better parent.
Please consider volunteering to help make Pack 214 the best that it can be for these boys! There is a need for every skill set and every time commitment.
If you have any questions, concerns, comments, and/or suggestions please feel free to email me at [email protected] or come speak with me Tuesday evening.
Yours in Scouting,
Laura Gallant
Committee Chair Pack 214
Source: Cubby Notes 2018 – 2019