Cub Scout Day Camp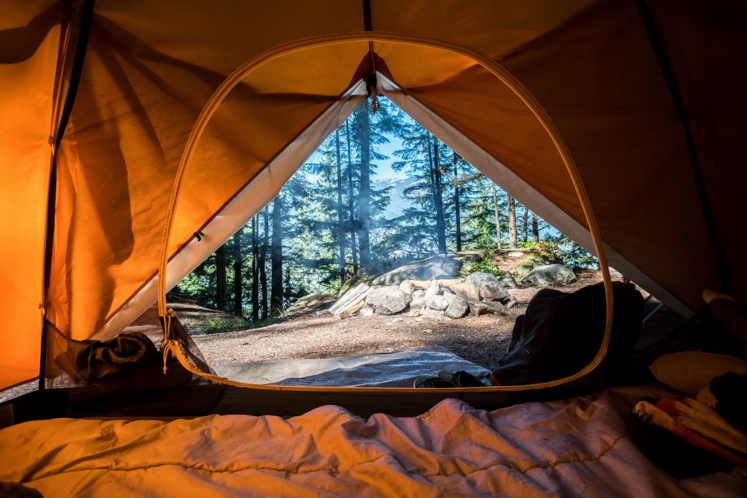 body,#bodyTable,#bodyCell{
height:100% !important;
margin:0;
padding:0;
width:100% !important;
}
table{
border-collapse:collapse;
}
img,a img{
border:0;
outline:none;
text-decoration:none;
}
h1,h2,h3,h4,h5,h6{
margin:0;
padding:0;
}
p{
margin:1em 0;
padding:0;
}
a{
word-wrap:break-word;
}
.mcnPreviewText{
display:none !important;
}
.ReadMsgBody{
width:100%;
}
.ExternalClass{
width:100%;
}
.ExternalClass,.ExternalClass p,.ExternalClass span,.ExternalClass font,.ExternalClass td,.ExternalClass div{
line-height:100%;
}
table,td{
mso-table-lspace:0pt;
mso-table-rspace:0pt;
}
#outlook a{
padding:0;
}
img{
-ms-interpolation-mode:bicubic;
}
body,table,td,p,a,li,blockquote{
-ms-text-size-adjust:100%;
-webkit-text-size-adjust:100%;
}
#templatePreheader,#templateHeader,#templateBody,#templateSidebar,#templateSidebarInner,#templateBodyInner,#templateFooter{
min-width:100%;
}
#bodyCell{
padding:20px;
}
.mcnImage,.mcnRetinaImage{
vertical-align:bottom;
}
.mcnTextContent img{
height:auto !important;
}
body,#bodyTable{
background-color:#F2F2F2;
}
#bodyCell{
border-top:0;
}
#templateContainer{
border:0;
}
h1{
color:#606060 !important;
display:block;
font-family:Helvetica;
font-size:40px;
font-style:normal;
font-weight:bold;
line-height:125%;
letter-spacing:-1px;
margin:0;
text-align:left;
}
h2{
color:#404040 !important;
display:block;
font-family:Helvetica;
font-size:26px;
font-style:normal;
font-weight:bold;
line-height:125%;
letter-spacing:-.75px;
margin:0;
text-align:left;
}
h3{
color:#606060 !important;
display:block;
font-family:Helvetica;
font-size:18px;
font-style:normal;
font-weight:bold;
line-height:125%;
letter-spacing:-.5px;
margin:0;
text-align:left;
}
h4{
color:#808080 !important;
display:block;
font-family:Helvetica;
font-size:16px;
font-style:normal;
font-weight:bold;
line-height:125%;
letter-spacing:normal;
margin:0;
text-align:left;
}
#templatePreheader{
background-color:#FFFFFF;
border-top:0;
border-bottom:0;
}
.preheaderContainer .mcnTextContent,.preheaderContainer .mcnTextContent p{
color:#606060;
font-family:Helvetica;
font-size:11px;
line-height:125%;
text-align:left;
}
.preheaderContainer .mcnTextContent a{
color:#606060;
font-weight:normal;
text-decoration:underline;
}
#templateHeader{
background-color:#FFFFFF;
border-top:0;
border-bottom:0;
}
.headerContainer .mcnTextContent,.headerContainer .mcnTextContent p{
color:#606060;
font-family:Helvetica;
font-size:15px;
line-height:150%;
text-align:left;
}
.headerContainer .mcnTextContent a{
color:#6DC6DD;
font-weight:normal;
text-decoration:underline;
}
#templateSidebar{
background-color:#FFFFFF;
}
#templateSidebarInner{
border-right:0;
}
.sidebarContainer .mcnTextContent,.sidebarContainer .mcnTextContent p{
color:#606060;
font-family:Helvetica;
font-size:13px;
line-height:125%;
text-align:left;
}
.sidebarContainer .mcnTextContent a{
color:#6DC6DD;
font-weight:normal;
text-decoration:underline;
}
#templateBody{
background-color:#FFFFFF;
border-top:0;
border-bottom:0;
}
#templateSidebar{
border-right:0;
}
.bodyContainer .mcnTextContent,.bodyContainer .mcnTextContent p{
color:#606060;
font-family:Helvetica;
font-size:15px;
line-height:150%;
text-align:left;
}
.bodyContainer .mcnTextContent a{
color:#6DC6DD;
font-weight:normal;
text-decoration:underline;
}
#templateFooter{
background-color:#FFFFFF;
border-top:0;
border-bottom:0;
}
.footerContainer .mcnTextContent,.footerContainer .mcnTextContent p{
color:#606060;
font-family:Helvetica;
font-size:11px;
line-height:125%;
text-align:left;
}
.footerContainer .mcnTextContent a{
color:#606060;
font-weight:normal;
text-decoration:underline;
}
@media only screen and (max-width: 480px){
body,table,td,p,a,li,blockquote{
-webkit-text-size-adjust:none !important;
}
} @media only screen and (max-width: 480px){
body{
width:100% !important;
min-width:100% !important;
}
} @media only screen and (max-width: 480px){
.mcnRetinaImage{
max-width:100% !important;
}
} @media only screen and (max-width: 480px){
td[id=bodyCell]{
padding:10px !important;
}
} @media only screen and (max-width: 480px){
table[class=mcnTextContentContainer]{
width:100% !important;
}
} @media only screen and (max-width: 480px){
.mcnBoxedTextContentContainer{
max-width:100% !important;
min-width:100% !important;
width:100% !important;
}
} @media only screen and (max-width: 480px){
table[class=mcpreview-image-uploader]{
width:100% !important;
display:none !important;
}
} @media only screen and (max-width: 480px){
img[class=mcnImage]{
width:100% !important;
}
} @media only screen and (max-width: 480px){
table[class=mcnImageGroupContentContainer]{
width:100% !important;
}
} @media only screen and (max-width: 480px){
td[class=mcnImageGroupContent]{
padding:9px !important;
}
} @media only screen and (max-width: 480px){
td[class=mcnImageGroupBlockInner]{
padding-bottom:0 !important;
padding-top:0 !important;
}
} @media only screen and (max-width: 480px){
tbody[class=mcnImageGroupBlockOuter]{
padding-bottom:9px !important;
padding-top:9px !important;
}
} @media only screen and (max-width: 480px){
table[class=mcnCaptionTopContent],table[class=mcnCaptionBottomContent]{
width:100% !important;
}
} @media only screen and (max-width: 480px){
table[class=mcnCaptionLeftTextContentContainer],table[class=mcnCaptionRightTextContentContainer],table[class=mcnCaptionLeftImageContentContainer],table[class=mcnCaptionRightImageContentContainer],table[class=mcnImageCardLeftTextContentContainer],table[class=mcnImageCardRightTextContentContainer],.mcnImageCardLeftImageContentContainer,.mcnImageCardRightImageContentContainer{
width:100% !important;
}
} @media only screen and (max-width: 480px){
td[class=mcnImageCardLeftImageContent],td[class=mcnImageCardRightImageContent]{
padding-right:18px !important;
padding-left:18px !important;
padding-bottom:0 !important;
}
} @media only screen and (max-width: 480px){
td[class=mcnImageCardBottomImageContent]{
padding-bottom:9px !important;
}
} @media only screen and (max-width: 480px){
td[class=mcnImageCardTopImageContent]{
padding-top:18px !important;
}
} @media only screen and (max-width: 480px){
table[class=mcnCaptionLeftContentOuter] td[class=mcnTextContent],table[class=mcnCaptionRightContentOuter] td[class=mcnTextContent]{
padding-top:9px !important;
}
} @media only screen and (max-width: 480px){
td[class=mcnCaptionBlockInner] table[class=mcnCaptionTopContent]:last-child td[class=mcnTextContent],.mcnImageCardTopImageContent,.mcnCaptionBottomContent:last-child .mcnCaptionBottomImageContent{
padding-top:18px !important;
}
} @media only screen and (max-width: 480px){
td[class=mcnBoxedTextContentColumn]{
padding-left:18px !important;
padding-right:18px !important;
}
} @media only screen and (max-width: 480px){
td[class=sectionContainer]{
display:block !important;
max-width:600px !important;
width:100% !important;
}
} @media only screen and (max-width: 480px){
td[class=mcnTextContent]{
padding-right:18px !important;
padding-left:18px !important;
}
} @media only screen and (max-width: 480px){
table[id=templateContainer],table[id=templatePreheader],table[id=templateHeader],table[id=templateBody],table[id=templateBodyInner],table[id=templateSidebar],table[id=templateSidebarInner],table[id=templateFooter]{
max-width:600px !important;
width:100% !important;
}
} @media only screen and (max-width: 480px){
h1{
font-size:24px !important;
line-height:125% !important;
}
} @media only screen and (max-width: 480px){
h2{
font-size:20px !important;
line-height:125% !important;
}
} @media only screen and (max-width: 480px){
h3{
font-size:18px !important;
line-height:125% !important;
}
} @media only screen and (max-width: 480px){
h4{
font-size:16px !important;
line-height:125% !important;
}
} @media only screen and (max-width: 480px){
table[class=mcnBoxedTextContentContainer] td[class=mcnTextContent],td[class=mcnBoxedTextContentContainer] td[class=mcnTextContent] p{
font-size:18px !important;
line-height:125% !important;
}
} @media only screen and (max-width: 480px){
table[id=templatePreheader]{
display:block !important;
}
} @media only screen and (max-width: 480px){
td[class=preheaderContainer] td[class=mcnTextContent],td[class=preheaderContainer] td[class=mcnTextContent] p{
font-size:14px !important;
line-height:115% !important;
}
} @media only screen and (max-width: 480px){
td[class=headerContainer] td[class=mcnTextContent],td[class=headerContainer] td[class=mcnTextContent] p{
font-size:18px !important;
line-height:125% !important;
}
} @media only screen and (max-width: 480px){
td[class=sidebarContainer] td[class=mcnTextContent],td[class=sidebarContainer] td[class=mcnTextContent] p{
font-size:18px !important;
line-height:125% !important;
}
} @media only screen and (max-width: 480px){
table[id=templateSidebar]{
border-left:0 !important;
border-right:0 !important;
}
} @media only screen and (max-width: 480px){
table[id=templateSidebarInner]{
border-left:0 !important;
border-right:0 !important;
}
} @media only screen and (max-width: 480px){
td[class=bodyContainer] td[class=mcnTextContent],td[class=bodyContainer] td[class=mcnTextContent] p{
font-size:18px !important;
line-height:125% !important;
}
} @media only screen and (max-width: 480px){
td[class=footerContainer] td[class=mcnTextContent],td[class=footerContainer] td[class=mcnTextContent] p{
font-size:14px !important;
line-height:115% !important;
}
} @media only screen and (max-width: 480px){
td[class=footerContainer] a[class=utilityLink]{
display:block !important;
}
}
| | |
| --- | --- |
| Special Announcement for Pack 214 | |
Attention ALL Pack 214 Families:

DAY CAMP
Cub Scout Day Camp will run from June 19th to the 23rd from 9a-4p each day out at Belk Scout Camp (about 20 minutes east of Matthews). This is a great event that past cubs have loved attending.

All Cub Scouts currently in the Pack are eligible to attend. The cost will be $175 per scout (cash or check payable to Pack 214).

To confirm attendance we are asking payment in full ($175) by May 9th (our last Pack Meeting) for each scout you will be sending. Please contact Mike Hillesheim with any questions at [email protected].

P.S. We will need some adults to step up and spend a day or two as a volunteer at camp (usually as a den parent). If you are interested/willing please let Mike know.



@media only screen and (max-width: 480px){
table#canspamBar td{font-size:14px !important;}
table#canspamBar td a{display:block !important; margin-top:10px !important;}
}
Source: Cubby Notes 2018 – 2019