Dinner then Scouts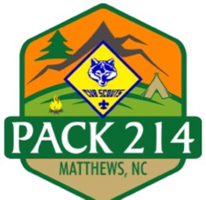 p{
margin:1em 0;
}
table{
border-collapse:collapse;
table-layout:fixed;
}
img,a img{
border:0;
height:auto;
outline:none;
text-decoration:none;
}
h1,h2,h3,h4,h5,h6{
display:block !important;
margin:0 !important;
padding:0 !important;
}
body,#bodyTable{
height:100% !important;
margin:0;
padding:0;
width:100% !important;
}
#bodyCell{
height:100% !important;
width:100% !important;
}
img{
-ms-interpolation-mode:bicubic;
}
#outlook a{
padding:0;
}
table{
mso-table-lspace:0pt;
mso-table-rspace:0pt;
}
.ReadMsgBody{
width:100%;
}
.ExternalClass{
width:100%;
}
p,a,li,td,blockquote{
mso-line-height-rule:exactly;
}
a[href^=tel],a[href^=sms]{
color:inherit;
cursor:default;
text-decoration:none;
}
p,a,li,td,body,table,blockquote{
-ms-text-size-adjust:100%;
-webkit-text-size-adjust:100%;
}
.ExternalClass,.ExternalClass p,.ExternalClass td,.ExternalClass div,.ExternalClass span,.ExternalClass font{
line-height:100%;
}
#bodyCell{
padding-top:30px;
padding-bottom:0;
}
#emailContainer{
max-width:460px;
}
body,#bodyTable{
background-color:#F2F2F2;
}
#emailBackground{
background-color:#FFFFFF;
}
#imageContent a{
margin:0 !important;
padding:0 !important;
}
#emailImage{
height:auto !important;
width:100% !important;
}
#headingContent{
padding-top:20px;
padding-right:24px;
padding-bottom:5px;
padding-left:24px;
}
#headingContent h1{
color:#4A4A4A !important;
font-family:'Varela', 'Helvetica Neue', Helvetica, Arial, sans-serif !important;
font-size:28px;
font-weight:regular;
letter-spacing:0.4px;
line-height:33px;
text-align:left;
}
#bodyContent{
padding-top:10px;
padding-right:24px;
padding-bottom:0;
padding-left:24px;
}
#bodyContent{
color:#7D7D7D !important;
font-family:'Open Sans', 'Helvetica Neue', Helvetica, Arial, sans-serif !important;
font-size:18px;
font-weight:normal;
line-height:25px;
text-align:left;
}
#bodyContent a{
color:#7D7D7D !important;
text-decoration:underline;
}
#buttonContent{
font-family:'Varela', 'Helvetica Neue', Helvetica, Arial, sans-serif !important;
}
#buttonContent a{
background-color:#4A4A4A;
border-top:14px solid #4A4A4A;
border-right:26px solid #4A4A4A;
border-bottom:12px solid #4A4A4A;
border-left:26px solid #4A4A4A;
border-radius:30px;
color:#F2F2F2;
display:inline-block;
font-family:Avenir, Verdana, sans-serif;
font-size:20px;
font-weight:bold;
letter-spacing:0.4px;
line-height:24px;
min-width:140px;
text-align:center;
text-decoration:none;
}
#footerContent{
color:#8F8F8F !important;
font-family:'Helvetica Neue', Helvetica, Arial, sans-serif;
font-size:12px;
font-weight:normal;
line-height:20px;
padding-top:20px;
padding-right:20px;
padding-bottom:20px;
padding-left:20px;
text-align:center;
}
#footerContent a{
color:#8F8F8F !important;
text-decoration:underline;
}
@font-face {/* latin-ext */font-family: 'Open Sans';font-style: normal;font-weight: 400;src:local('Open Sans'), local('OpenSans'),url(https://fonts.gstatic.com/s/opensans/v13/u-WUoqrET9fUeobQW7jkRYX0hVgzZQUfRDuZrPvH3D8.woff2) format('woff2');unicode-range: U+0100-024F, U+1E00-1EFF, U+20A0-20AB, U+20AD-20CF, U+2C60-2C7F, U+A720-A7FF;}
@font-face {/* latin */font-family: 'Open Sans';font-style: normal;font-weight: 400;src:local('Open Sans'), local('OpenSans'), url(https://fonts.gstatic.com/s/opensans/v13/cJZKeOuBrn4kERxqtaUH3ZBw1xU1rKptJj_0jans920.woff2) format('woff2');unicode-range: U+0000-00FF, U+0131, U+0152-0153, U+02C6, U+02DA, U+02DC, U+2000-206F, U+2074, U+20AC, U+2212, U+2215, U+E0FF, U+EFFD, U+F000;}
@font-face {/* latin-ext */font-family: 'Open Sans';font-style: normal;font-weight: 600;src:local('Open Sans Semibold'), local('OpenSans-Semibold'), url(https://fonts.gstatic.com/s/opensans/v13/MTP_ySUJH_bn48VBG8sNSojoYw3YTyktCCer_ilOlhE.woff2) format('woff2');unicode-range: U+0100-024F, U+1E00-1EFF, U+20A0-20AB, U+20AD-20CF, U+2C60-2C7F, U+A720-A7FF;}
@font-face {/* latin */font-family: 'Open Sans';font-style: normal;font-weight: 600;src:local('Open Sans Semibold'), local('OpenSans-Semibold'), url(https://fonts.gstatic.com/s/opensans/v13/MTP_ySUJH_bn48VBG8sNShampu5_7CjHW5spxoeN3Vs.woff2) format('woff2');unicode-range: U+0000-00FF, U+0131, U+0152-0153, U+02C6, U+02DA, U+02DC, U+2000-206F, U+2074, U+20AC, U+2212, U+2215, U+E0FF, U+EFFD, U+F000;}
@media screen{
font-family Varelafont-style normalfont-weight 400src:local('Varela'),urlhttpsfonts.gstatic.comsvarelav7nHkoHFu6nEdS6p03xSWTUn-_kf6ByYO6CLYdB4HQE-Y.woff2 formatwoff2unicode-range U+0100-024F,U+1E00-1EFF,U+20A0-20AB,U+20AD-20CF,U+2C60-2C7F,U+A720-A7FF{
font-family:'Varela';
font-style:normal;
font-weight:400;
src:local('Varela'),
url(https://fonts.gstatic.com/s/varela/v7/kKS1_dskIMPqTNSaCaajmOvvDin1pK8aKteLpeZ5c0A.woff2) format('woff2');
unicode-range:U+0000-00FF, U+0131, U+0152-0153, U+02C6, U+02DA, U+02DC, U+2000-206F, U+2074, U+20AC, U+2212, U+2215, U+E0FF, U+EFFD, U+F000;
}
} @media screen and (min-width:768px){
#emailContainer{
width:460px;
}
} @media only screen and (max-width:480px){
body{
width:100% !important;
min-width:100% !important;
}
} @media only screen and (max-width:480px){
#bodyCell{
padding-top:0 !important;
padding-right:0 !important;
padding-left:0 !important;
}
} @media only screen and (max-width:480px){
#headingContent h1{
font-size:22px !important;
line-height:33px !important;
}
} @media only screen and (max-width:480px){
#footerContent{
font-size:14px !important;
}
} @media only screen and (max-width:480px){
#unsubLink{
display:inline-block !important;
margin-top:20px !important;
}
}<!–
Feb 25th important information!
The youth at MUMC are hosting a Pancake dinner on Tuesday the 25th this means that dens will report directly to their rooms for tomorrow night's den meetings.

It also means that we can help a good cause and not have to cook dinner!
If you plan to enjoy the pancake dinner at the church please arrive at 5:30 as scouts will be served with priority at that time allowing us to bypass the line and eat prior to our den meetings.
Cub Scout Pack 214
801 South Trade Street, Matthews, NC
Matthews, NC 28105
USA

Unsubscribe
Source: Cubby Notes 2018 – 2019