Important Update: Cub Scout Pack 214 Behavior Policy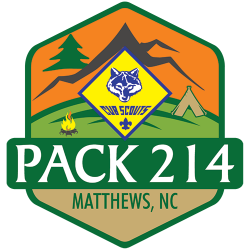 96
p{
margin:10px 0;
padding:0;
}
table{
border-collapse:collapse;
}
h1,h2,h3,h4,h5,h6{
display:block;
margin:0;
padding:0;
}
img,a img{
border:0;
height:auto;
outline:none;
text-decoration:none;
}
body,#bodyTable,#bodyCell{
height:100%;
margin:0;
padding:0;
width:100%;
}
.mcnPreviewText{
display:none !important;
}
#outlook a{
padding:0;
}
img{
-ms-interpolation-mode:bicubic;
}
table{
mso-table-lspace:0pt;
mso-table-rspace:0pt;
}
.ReadMsgBody{
width:100%;
}
.ExternalClass{
width:100%;
}
p,a,li,td,blockquote{
mso-line-height-rule:exactly;
}
a[href^=tel],a[href^=sms]{
color:inherit;
cursor:default;
text-decoration:none;
}
p,a,li,td,body,table,blockquote{
-ms-text-size-adjust:100%;
-webkit-text-size-adjust:100%;
}
.ExternalClass,.ExternalClass p,.ExternalClass td,.ExternalClass div,.ExternalClass span,.ExternalClass font{
line-height:100%;
}
a[x-apple-data-detectors]{
color:inherit !important;
text-decoration:none !important;
font-size:inherit !important;
font-family:inherit !important;
font-weight:inherit !important;
line-height:inherit !important;
}
#bodyCell{
padding:10px;
}
.templateContainer{
max-width:600px !important;
}
a.mcnButton{
display:block;
}
.mcnImage,.mcnRetinaImage{
vertical-align:bottom;
}
.mcnTextContent{
word-break:break-word;
}
.mcnTextContent img{
height:auto !important;
}
.mcnDividerBlock{
table-layout:fixed !important;
}
body,#bodyTable{
background-color:#FFFFFF;
background-image:none;
background-repeat:no-repeat;
background-position:center;
background-size:cover;
}
#bodyCell{
border-top:0;
}
.templateContainer{
border:0;
}
h1{
color:#202020;
font-family:Helvetica;
font-size:26px;
font-style:normal;
font-weight:bold;
line-height:125%;
letter-spacing:normal;
text-align:left;
}
h2{
color:#202020;
font-family:Helvetica;
font-size:22px;
font-style:normal;
font-weight:bold;
line-height:125%;
letter-spacing:normal;
text-align:left;
}
h3{
color:#202020;
font-family:Helvetica;
font-size:20px;
font-style:normal;
font-weight:bold;
line-height:125%;
letter-spacing:normal;
text-align:left;
}
h4{
color:#202020;
font-family:Helvetica;
font-size:18px;
font-style:normal;
font-weight:bold;
line-height:125%;
letter-spacing:normal;
text-align:left;
}
#templateHeader{
border-top:0;
border-bottom:0;
}
#templateHeader .mcnTextContent,#templateHeader .mcnTextContent p{
color:#202020;
font-family:Helvetica;
font-size:16px;
line-height:150%;
text-align:left;
}
#templateHeader .mcnTextContent a,#templateHeader .mcnTextContent p a{
color:#007C89;
font-weight:normal;
text-decoration:underline;
}
#templateBody{
border-top:0;
border-bottom:0;
}
#templateBody .mcnTextContent,#templateBody .mcnTextContent p{
color:#202020;
font-family:Helvetica;
font-size:16px;
line-height:150%;
text-align:left;
}
#templateBody .mcnTextContent a,#templateBody .mcnTextContent p a{
color:#007C89;
font-weight:normal;
text-decoration:underline;
}
#templateFooter{
border-top:0;
border-bottom:0;
}
#templateFooter .mcnTextContent,#templateFooter .mcnTextContent p{
color:#202020;
font-family:Helvetica;
font-size:12px;
line-height:150%;
text-align:left;
}
#templateFooter .mcnTextContent a,#templateFooter .mcnTextContent p a{
color:#202020;
font-weight:normal;
text-decoration:underline;
}
@media only screen and (min-width:768px){
.templateContainer{
width:600px !important;
}
} @media only screen and (max-width: 480px){
body,table,td,p,a,li,blockquote{
-webkit-text-size-adjust:none !important;
}
} @media only screen and (max-width: 480px){
body{
width:100% !important;
min-width:100% !important;
}
} @media only screen and (max-width: 480px){
.mcnRetinaImage{
max-width:100% !important;
}
} @media only screen and (max-width: 480px){
.mcnImage{
width:100% !important;
}
} @media only screen and (max-width: 480px){
.mcnCartContainer,.mcnCaptionTopContent,.mcnRecContentContainer,.mcnCaptionBottomContent,.mcnTextContentContainer,.mcnBoxedTextContentContainer,.mcnImageGroupContentContainer,.mcnCaptionLeftTextContentContainer,.mcnCaptionRightTextContentContainer,.mcnCaptionLeftImageContentContainer,.mcnCaptionRightImageContentContainer,.mcnImageCardLeftTextContentContainer,.mcnImageCardRightTextContentContainer,.mcnImageCardLeftImageContentContainer,.mcnImageCardRightImageContentContainer{
max-width:100% !important;
width:100% !important;
}
} @media only screen and (max-width: 480px){
.mcnBoxedTextContentContainer{
min-width:100% !important;
}
} @media only screen and (max-width: 480px){
.mcnImageGroupContent{
padding:9px !important;
}
} @media only screen and (max-width: 480px){
.mcnCaptionLeftContentOuter .mcnTextContent,.mcnCaptionRightContentOuter .mcnTextContent{
padding-top:9px !important;
}
} @media only screen and (max-width: 480px){
.mcnImageCardTopImageContent,.mcnCaptionBottomContent:last-child .mcnCaptionBottomImageContent,.mcnCaptionBlockInner .mcnCaptionTopContent:last-child .mcnTextContent{
padding-top:18px !important;
}
} @media only screen and (max-width: 480px){
.mcnImageCardBottomImageContent{
padding-bottom:9px !important;
}
} @media only screen and (max-width: 480px){
.mcnImageGroupBlockInner{
padding-top:0 !important;
padding-bottom:0 !important;
}
} @media only screen and (max-width: 480px){
.mcnImageGroupBlockOuter{
padding-top:9px !important;
padding-bottom:9px !important;
}
} @media only screen and (max-width: 480px){
.mcnTextContent,.mcnBoxedTextContentColumn{
padding-right:18px !important;
padding-left:18px !important;
}
} @media only screen and (max-width: 480px){
.mcnImageCardLeftImageContent,.mcnImageCardRightImageContent{
padding-right:18px !important;
padding-bottom:0 !important;
padding-left:18px !important;
}
} @media only screen and (max-width: 480px){
.mcpreview-image-uploader{
display:none !important;
width:100% !important;
}
} @media only screen and (max-width: 480px){
h1{
font-size:22px !important;
line-height:125% !important;
}
} @media only screen and (max-width: 480px){
h2{
font-size:20px !important;
line-height:125% !important;
}
} @media only screen and (max-width: 480px){
h3{
font-size:18px !important;
line-height:125% !important;
}
} @media only screen and (max-width: 480px){
h4{
font-size:16px !important;
line-height:150% !important;
}
} @media only screen and (max-width: 480px){
table.mcnBoxedTextContentContainer td.mcnTextContent,td.mcnBoxedTextContentContainer td.mcnTextContent p{
font-size:14px !important;
line-height:150% !important;
}
} @media only screen and (max-width: 480px){
td#templateHeader td.mcnTextContent,td#templateHeader td.mcnTextContent p{
font-size:16px !important;
line-height:150% !important;
}
} @media only screen and (max-width: 480px){
td#templateBody td.mcnTextContent,td#templateBody td.mcnTextContent p{
font-size:16px !important;
line-height:150% !important;
}
} @media only screen and (max-width: 480px){
td#templateFooter td.mcnTextContent,td#templateFooter td.mcnTextContent p{
font-size:14px !important;
line-height:150% !important;
}
}
New Behavior Policy for Cub Scout Pack 214
Dear Cub Scout Pack 214 Parents and Guardians,
We hope this message finds you well. As we continue to grow and evolve as a Cub Scout Pack, we want to ensure that our scouts have the best possible experience and that we maintain a safe and respectful environment for all. To that end, we are introducing a new behavior policy for Pack 214, and we want to take a moment to share it with you.
We believe this policy will help us maintain a positive and respectful environment for all our scouts. It's essential to uphold these standards and values, and together, we can continue to create memorable and educational experiences for our children. You can find a copy of this new policy and the expectations attached.
Two additional items of note:
Prompt Departure after Meetings:
As we have grown, we have observed a playful tradition of hide-and-seek and tag following our Tuesday meetings. While it's wonderful to see our scouts enjoying themselves, it has reached a point where it is getting out of hand and can disrupt the environment as others are trying to leave or wrap up their activities. We kindly ask that, after our Tuesday meetings conclude, parents, guardians, and scouts promptly gather their children and leave the meeting area.
This request is made in the spirit of maintaining a professional and organized atmosphere as we transition out of our meetings. We understand that children will be children, but it is essential that we ensure a smooth conclusion to our gatherings for everyone involved.
Scout Spirit Songs Reminder:
We have a cherished tradition in our pack where we sing our announcement song at the beginning of each meeting. However, we have noticed that this tradition has been gradually evolving into a loud and somewhat unproductive moment during our meetings. To ensure that this tradition is enjoyed by all while maintaining a respectful atmosphere, we kindly request your assistance.
During our meetings, we will address the scouts about the importance of singing our announcement song in a more measured and harmonious way, as opposed to screaming it. We ask for your cooperation in reinforcing this message at home. This way, we can strike a balance between celebrating the beginning of our meetings and ensuring that everyone's experience remains positive. We aim to ensure a smoother and more respectful start to our meetings, as well as a harmonious way to begin our announcements.
Thank you for being a part of Cub Scout Pack 214 and for your ongoing commitment to our shared mission. If you have any questions or concerns about this policy, please do not hesitate to reach out to our leadership team.
Yours in Scouting,
Pack 214 Leadership
Source: Cubby Notes 2018 – 2019