LAST CHANCE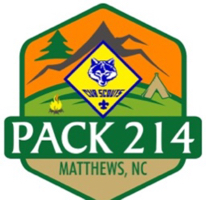 p{
margin:1em 0;
}
table{
border-collapse:collapse;
table-layout:fixed;
}
img,a img{
border:0;
height:auto;
outline:none;
text-decoration:none;
}
h1,h2,h3,h4,h5,h6{
display:block !important;
margin:0 !important;
padding:0 !important;
}
body,#bodyTable{
height:100% !important;
margin:0;
padding:0;
width:100% !important;
}
#bodyCell{
height:100% !important;
width:100% !important;
}
img{
-ms-interpolation-mode:bicubic;
}
#outlook a{
padding:0;
}
table{
mso-table-lspace:0pt;
mso-table-rspace:0pt;
}
.ReadMsgBody{
width:100%;
}
.ExternalClass{
width:100%;
}
p,a,li,td,blockquote{
mso-line-height-rule:exactly;
}
a[href^=tel],a[href^=sms]{
color:inherit;
cursor:default;
text-decoration:none;
}
p,a,li,td,body,table,blockquote{
-ms-text-size-adjust:100%;
-webkit-text-size-adjust:100%;
}
.ExternalClass,.ExternalClass p,.ExternalClass td,.ExternalClass div,.ExternalClass span,.ExternalClass font{
line-height:100%;
}
#bodyCell{
padding-top:30px;
padding-bottom:0;
}
#emailContainer{
max-width:460px;
}
body,#bodyTable{
background-color:#F2F2F2;
}
#emailBackground{
background-color:#FFFFFF;
}
#headingContent{
padding-top:20px;
padding-right:26px;
padding-bottom:20px;
padding-left:26px;
}
#headingContent h1{
color:#4A4A4A !important;
font-family:Georgia, 'Times New Roman', Times, serif;
font-size:28px;
font-weight:normal;
letter-spacing:0.4px;
line-height:36px;
text-align:center;
}
#imageContent a{
margin:0 !important;
padding:0 !important;
}
#emailImage{
height:auto !important;
width:100% !important;
}
#bodyContent{
padding-top:20px;
padding-right:26px;
padding-bottom:0;
padding-left:26px;
}
#bodyContent{
color:#4A4A4A !important;
font-family:Georgia, 'Times New Roman', Times, serif;
font-size:18px;
font-weight:normal;
line-height:28px;
text-align:left;
}
#bodyContent a{
color:#4A4A4A !important;
text-decoration:underline;
}
#buttonContent a{
background-color:#4A4A4A;
border-top:10px solid #4A4A4A;
border-right:26px solid #4A4A4A;
border-bottom:10px solid #4A4A4A;
border-left:26px solid #4A4A4A;
border-radius:6px;
color:#F2F2F2;
display:inline-block;
font-family:Arial, serif;
font-size:18px;
font-weight:bold;
letter-spacing:1px;
line-height:29px;
min-width:140px;
text-align:center;
text-decoration:none;
word-break:break-word;
}
#footerContent{
color:#8F8F8F !important;
font-family:'Helvetica Neue', Helvetica, Arial, sans-serif;
font-size:12px;
font-weight:normal;
line-height:20px;
padding-top:20px;
padding-right:26px;
padding-bottom:20px;
padding-left:26px;
text-align:center;
}
#footerContent a{
color:#8F8F8F !important;
text-decoration:underline;
}
@media screen and (min-width:768px){
#emailContainer{
width:460px;
}
} @media only screen and (max-width:480px){
body{
width:100% !important;
min-width:100% !important;
}
} @media only screen and (max-width:480px){
#bodyCell{
padding-top:0 !important;
padding-right:0 !important;
padding-left:0 !important;
}
} @media only screen and (max-width:480px){
#headingContent h1{
font-size:28px !important;
line-height:36px !important;
}
} @media only screen and (max-width:480px){
#footerContent{
font-size:14px !important;
}
} @media only screen and (max-width:480px){
#unsubLink{
display:inline-block !important;
margin-top:20px !important;
}
}
Last chance to sign your rising Web I or Rising AOL up for Webelos Adventure Camp this summer.

If you have any interest in attending please let us know. We can remove your name from the list but not add scouts later. Parents are welcome but do not have to accompany their scout.

Payment not due until end of May. Financial aid is available. Popcorn credit may be used.
Sign up for WAC
Cub Scout Pack 214
801 South Trade Street, Matthews, NC
Matthews, NC 28105
USA

Unsubscribe
Source: Cubby Notes 2018 – 2019