Mainline Market – Camp Card Fundraising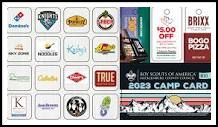 body,#bodyTable,#bodyCell{
height:100% !important;
margin:0;
padding:0;
width:100% !important;
}
table{
border-collapse:collapse;
}
img,a img{
border:0;
outline:none;
text-decoration:none;
}
h1,h2,h3,h4,h5,h6{
margin:0;
padding:0;
}
p{
margin:1em 0;
padding:0;
}
a{
word-wrap:break-word;
}
.mcnPreviewText{
display:none !important;
}
.ReadMsgBody{
width:100%;
}
.ExternalClass{
width:100%;
}
.ExternalClass,.ExternalClass p,.ExternalClass span,.ExternalClass font,.ExternalClass td,.ExternalClass div{
line-height:100%;
}
table,td{
mso-table-lspace:0pt;
mso-table-rspace:0pt;
}
#outlook a{
padding:0;
}
img{
-ms-interpolation-mode:bicubic;
}
body,table,td,p,a,li,blockquote{
-ms-text-size-adjust:100%;
-webkit-text-size-adjust:100%;
}
#templatePreheader,#templateHeader,#templateBody,#templateSidebar,#templateSidebarInner,#templateBodyInner,#templateFooter{
min-width:100%;
}
#bodyCell{
padding:20px;
}
.mcnImage,.mcnRetinaImage{
vertical-align:bottom;
}
.mcnTextContent img{
height:auto !important;
}
body,#bodyTable{
background-color:#F2F2F2;
}
#bodyCell{
border-top:0;
}
#templateContainer{
border:0;
}
h1{
color:#606060 !important;
display:block;
font-family:Helvetica;
font-size:40px;
font-style:normal;
font-weight:bold;
line-height:125%;
letter-spacing:-1px;
margin:0;
text-align:left;
}
h2{
color:#404040 !important;
display:block;
font-family:Helvetica;
font-size:26px;
font-style:normal;
font-weight:bold;
line-height:125%;
letter-spacing:-.75px;
margin:0;
text-align:left;
}
h3{
color:#606060 !important;
display:block;
font-family:Helvetica;
font-size:18px;
font-style:normal;
font-weight:bold;
line-height:125%;
letter-spacing:-.5px;
margin:0;
text-align:left;
}
h4{
color:#808080 !important;
display:block;
font-family:Helvetica;
font-size:16px;
font-style:normal;
font-weight:bold;
line-height:125%;
letter-spacing:normal;
margin:0;
text-align:left;
}
#templatePreheader{
background-color:#FFFFFF;
border-top:0;
border-bottom:0;
}
.preheaderContainer .mcnTextContent,.preheaderContainer .mcnTextContent p{
color:#606060;
font-family:Helvetica;
font-size:11px;
line-height:125%;
text-align:left;
}
.preheaderContainer .mcnTextContent a{
color:#606060;
font-weight:normal;
text-decoration:underline;
}
#templateHeader{
background-color:#FFFFFF;
border-top:0;
border-bottom:0;
}
.headerContainer .mcnTextContent,.headerContainer .mcnTextContent p{
color:#606060;
font-family:Helvetica;
font-size:15px;
line-height:150%;
text-align:left;
}
.headerContainer .mcnTextContent a{
color:#6DC6DD;
font-weight:normal;
text-decoration:underline;
}
#templateSidebar{
background-color:#FFFFFF;
}
#templateSidebarInner{
border-right:0;
}
.sidebarContainer .mcnTextContent,.sidebarContainer .mcnTextContent p{
color:#606060;
font-family:Helvetica;
font-size:13px;
line-height:125%;
text-align:left;
}
.sidebarContainer .mcnTextContent a{
color:#6DC6DD;
font-weight:normal;
text-decoration:underline;
}
#templateBody{
background-color:#FFFFFF;
border-top:0;
border-bottom:0;
}
#templateSidebar{
border-right:0;
}
.bodyContainer .mcnTextContent,.bodyContainer .mcnTextContent p{
color:#606060;
font-family:Helvetica;
font-size:15px;
line-height:150%;
text-align:left;
}
.bodyContainer .mcnTextContent a{
color:#6DC6DD;
font-weight:normal;
text-decoration:underline;
}
#templateFooter{
background-color:#FFFFFF;
border-top:0;
border-bottom:0;
}
.footerContainer .mcnTextContent,.footerContainer .mcnTextContent p{
color:#606060;
font-family:Helvetica;
font-size:11px;
line-height:125%;
text-align:left;
}
.footerContainer .mcnTextContent a{
color:#606060;
font-weight:normal;
text-decoration:underline;
}
@media only screen and (max-width: 480px){
body,table,td,p,a,li,blockquote{
-webkit-text-size-adjust:none !important;
}
} @media only screen and (max-width: 480px){
body{
width:100% !important;
min-width:100% !important;
}
} @media only screen and (max-width: 480px){
.mcnRetinaImage{
max-width:100% !important;
}
} @media only screen and (max-width: 480px){
td[id=bodyCell]{
padding:10px !important;
}
} @media only screen and (max-width: 480px){
table[class=mcnTextContentContainer]{
width:100% !important;
}
} @media only screen and (max-width: 480px){
.mcnBoxedTextContentContainer{
max-width:100% !important;
min-width:100% !important;
width:100% !important;
}
} @media only screen and (max-width: 480px){
table[class=mcpreview-image-uploader]{
width:100% !important;
display:none !important;
}
} @media only screen and (max-width: 480px){
img[class=mcnImage]{
width:100% !important;
}
} @media only screen and (max-width: 480px){
table[class=mcnImageGroupContentContainer]{
width:100% !important;
}
} @media only screen and (max-width: 480px){
td[class=mcnImageGroupContent]{
padding:9px !important;
}
} @media only screen and (max-width: 480px){
td[class=mcnImageGroupBlockInner]{
padding-bottom:0 !important;
padding-top:0 !important;
}
} @media only screen and (max-width: 480px){
tbody[class=mcnImageGroupBlockOuter]{
padding-bottom:9px !important;
padding-top:9px !important;
}
} @media only screen and (max-width: 480px){
table[class=mcnCaptionTopContent],table[class=mcnCaptionBottomContent]{
width:100% !important;
}
} @media only screen and (max-width: 480px){
table[class=mcnCaptionLeftTextContentContainer],table[class=mcnCaptionRightTextContentContainer],table[class=mcnCaptionLeftImageContentContainer],table[class=mcnCaptionRightImageContentContainer],table[class=mcnImageCardLeftTextContentContainer],table[class=mcnImageCardRightTextContentContainer],.mcnImageCardLeftImageContentContainer,.mcnImageCardRightImageContentContainer{
width:100% !important;
}
} @media only screen and (max-width: 480px){
td[class=mcnImageCardLeftImageContent],td[class=mcnImageCardRightImageContent]{
padding-right:18px !important;
padding-left:18px !important;
padding-bottom:0 !important;
}
} @media only screen and (max-width: 480px){
td[class=mcnImageCardBottomImageContent]{
padding-bottom:9px !important;
}
} @media only screen and (max-width: 480px){
td[class=mcnImageCardTopImageContent]{
padding-top:18px !important;
}
} @media only screen and (max-width: 480px){
table[class=mcnCaptionLeftContentOuter] td[class=mcnTextContent],table[class=mcnCaptionRightContentOuter] td[class=mcnTextContent]{
padding-top:9px !important;
}
} @media only screen and (max-width: 480px){
td[class=mcnCaptionBlockInner] table[class=mcnCaptionTopContent]:last-child td[class=mcnTextContent],.mcnImageCardTopImageContent,.mcnCaptionBottomContent:last-child .mcnCaptionBottomImageContent{
padding-top:18px !important;
}
} @media only screen and (max-width: 480px){
td[class=mcnBoxedTextContentColumn]{
padding-left:18px !important;
padding-right:18px !important;
}
} @media only screen and (max-width: 480px){
td[class=sectionContainer]{
display:block !important;
max-width:600px !important;
width:100% !important;
}
} @media only screen and (max-width: 480px){
td[class=mcnTextContent]{
padding-right:18px !important;
padding-left:18px !important;
}
} @media only screen and (max-width: 480px){
table[id=templateContainer],table[id=templatePreheader],table[id=templateHeader],table[id=templateBody],table[id=templateBodyInner],table[id=templateSidebar],table[id=templateSidebarInner],table[id=templateFooter]{
max-width:600px !important;
width:100% !important;
}
} @media only screen and (max-width: 480px){
h1{
font-size:24px !important;
line-height:125% !important;
}
} @media only screen and (max-width: 480px){
h2{
font-size:20px !important;
line-height:125% !important;
}
} @media only screen and (max-width: 480px){
h3{
font-size:18px !important;
line-height:125% !important;
}
} @media only screen and (max-width: 480px){
h4{
font-size:16px !important;
line-height:125% !important;
}
} @media only screen and (max-width: 480px){
table[class=mcnBoxedTextContentContainer] td[class=mcnTextContent],td[class=mcnBoxedTextContentContainer] td[class=mcnTextContent] p{
font-size:18px !important;
line-height:125% !important;
}
} @media only screen and (max-width: 480px){
table[id=templatePreheader]{
display:block !important;
}
} @media only screen and (max-width: 480px){
td[class=preheaderContainer] td[class=mcnTextContent],td[class=preheaderContainer] td[class=mcnTextContent] p{
font-size:14px !important;
line-height:115% !important;
}
} @media only screen and (max-width: 480px){
td[class=headerContainer] td[class=mcnTextContent],td[class=headerContainer] td[class=mcnTextContent] p{
font-size:18px !important;
line-height:125% !important;
}
} @media only screen and (max-width: 480px){
td[class=sidebarContainer] td[class=mcnTextContent],td[class=sidebarContainer] td[class=mcnTextContent] p{
font-size:18px !important;
line-height:125% !important;
}
} @media only screen and (max-width: 480px){
table[id=templateSidebar]{
border-left:0 !important;
border-right:0 !important;
}
} @media only screen and (max-width: 480px){
table[id=templateSidebarInner]{
border-left:0 !important;
border-right:0 !important;
}
} @media only screen and (max-width: 480px){
td[class=bodyContainer] td[class=mcnTextContent],td[class=bodyContainer] td[class=mcnTextContent] p{
font-size:18px !important;
line-height:125% !important;
}
} @media only screen and (max-width: 480px){
td[class=footerContainer] td[class=mcnTextContent],td[class=footerContainer] td[class=mcnTextContent] p{
font-size:14px !important;
line-height:115% !important;
}
} @media only screen and (max-width: 480px){
td[class=footerContainer] a[class=utilityLink]{
display:block !important;
}
}
| | |
| --- | --- |
| Special Announcement for Pack 214 | |
Event:

Saturday,

March

25th




CAMP CARD FUNDRAISING OPPORTUNITY
Sign Up Below

Mainline Market in Matthews




on Saturday, March 25th.

The Matthews Mainline Market is a local vendor pop up located on West Charles St in downtown Matthews.

During the market we will be allowed a space to set up and sell camp cards throughout the event that day. Profit for the day will be split between all volunteer shifts.

In exchange for our use of their space, our help is needed to assist vendors unloading in the morning as vendors arrive to set up their spaces. The vendor unloading will be an adult only shift. We also need adult volunteers to help the vendors pack up at the end of the market.

All shifts must be filled for the Pack to participate in this opportunity.



@media only screen and (max-width: 480px){
table#canspamBar td{font-size:14px !important;}
table#canspamBar td a{display:block !important; margin-top:10px !important;}
}
Source: Cubby Notes 2018 – 2019