Memorial Day Weekend Scouting Event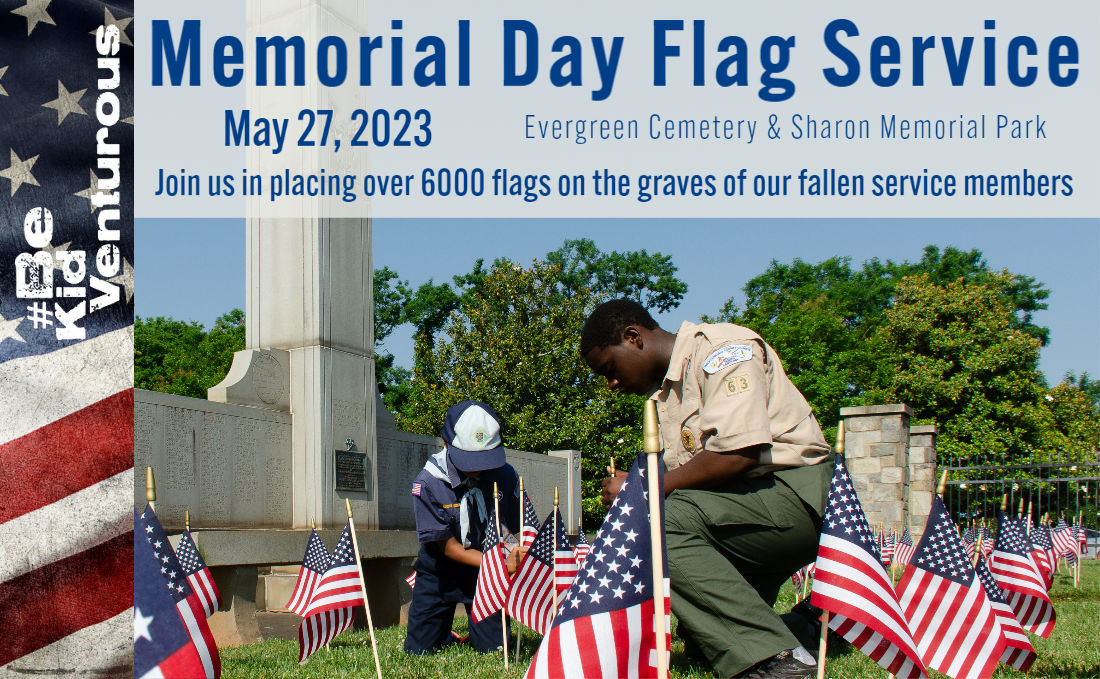 96
p{
margin:10px 0;
padding:0;
}
table{
border-collapse:collapse;
}
h1,h2,h3,h4,h5,h6{
display:block;
margin:0;
padding:0;
}
img,a img{
border:0;
height:auto;
outline:none;
text-decoration:none;
}
body,#bodyTable,#bodyCell{
height:100%;
margin:0;
padding:0;
width:100%;
}
.mcnPreviewText{
display:none !important;
}
#outlook a{
padding:0;
}
img{
-ms-interpolation-mode:bicubic;
}
table{
mso-table-lspace:0pt;
mso-table-rspace:0pt;
}
.ReadMsgBody{
width:100%;
}
.ExternalClass{
width:100%;
}
p,a,li,td,blockquote{
mso-line-height-rule:exactly;
}
a[href^=tel],a[href^=sms]{
color:inherit;
cursor:default;
text-decoration:none;
}
p,a,li,td,body,table,blockquote{
-ms-text-size-adjust:100%;
-webkit-text-size-adjust:100%;
}
.ExternalClass,.ExternalClass p,.ExternalClass td,.ExternalClass div,.ExternalClass span,.ExternalClass font{
line-height:100%;
}
a[x-apple-data-detectors]{
color:inherit !important;
text-decoration:none !important;
font-size:inherit !important;
font-family:inherit !important;
font-weight:inherit !important;
line-height:inherit !important;
}
.templateContainer{
max-width:600px !important;
}
a.mcnButton{
display:block;
}
.mcnImage,.mcnRetinaImage{
vertical-align:bottom;
}
.mcnTextContent{
word-break:break-word;
}
.mcnTextContent img{
height:auto !important;
}
.mcnDividerBlock{
table-layout:fixed !important;
}
h1{
color:#222222;
font-family:Helvetica;
font-size:40px;
font-style:normal;
font-weight:bold;
line-height:150%;
letter-spacing:normal;
text-align:center;
}
h2{
color:#222222;
font-family:Helvetica;
font-size:34px;
font-style:normal;
font-weight:bold;
line-height:150%;
letter-spacing:normal;
text-align:left;
}
h3{
color:#444444;
font-family:Helvetica;
font-size:22px;
font-style:normal;
font-weight:bold;
line-height:150%;
letter-spacing:normal;
text-align:left;
}
h4{
color:#949494;
font-family:Georgia;
font-size:20px;
font-style:italic;
font-weight:normal;
line-height:125%;
letter-spacing:normal;
text-align:center;
}
#templateHeader{
background-color:#ffffff;
background-image:none;
background-repeat:no-repeat;
background-position:center;
background-size:cover;
border-top:0;
border-bottom:0;
padding-top:54px;
padding-bottom:54px;
}
.headerContainer{
background-color:transparent;
background-image:none;
background-repeat:no-repeat;
background-position:center;
background-size:cover;
border-top:0;
border-bottom:0;
padding-top:0;
padding-bottom:0;
}
.headerContainer .mcnTextContent,.headerContainer .mcnTextContent p{
color:#757575;
font-family:Helvetica;
font-size:16px;
line-height:150%;
text-align:left;
}
.headerContainer .mcnTextContent a,.headerContainer .mcnTextContent p a{
color:#007C89;
font-weight:normal;
text-decoration:underline;
}
#templateBody{
background-color:#FFFFFF;
background-image:none;
background-repeat:no-repeat;
background-position:center;
background-size:cover;
border-top:0;
border-bottom:0;
padding-top:36px;
padding-bottom:54px;
}
.bodyContainer{
background-color:transparent;
background-image:none;
background-repeat:no-repeat;
background-position:center;
background-size:cover;
border-top:0;
border-bottom:0;
padding-top:0;
padding-bottom:0;
}
.bodyContainer .mcnTextContent,.bodyContainer .mcnTextContent p{
color:#757575;
font-family:Helvetica;
font-size:16px;
line-height:150%;
text-align:left;
}
.bodyContainer .mcnTextContent a,.bodyContainer .mcnTextContent p a{
color:#007C89;
font-weight:normal;
text-decoration:underline;
}
#templateFooter{
background-color:#333333;
background-image:none;
background-repeat:no-repeat;
background-position:center;
background-size:cover;
border-top:0;
border-bottom:0;
padding-top:45px;
padding-bottom:63px;
}
.footerContainer{
background-color:transparent;
background-image:none;
background-repeat:no-repeat;
background-position:center;
background-size:cover;
border-top:0;
border-bottom:0;
padding-top:0;
padding-bottom:0;
}
.footerContainer .mcnTextContent,.footerContainer .mcnTextContent p{
color:#FFFFFF;
font-family:Helvetica;
font-size:12px;
line-height:150%;
text-align:center;
}
.footerContainer .mcnTextContent a,.footerContainer .mcnTextContent p a{
color:#FFFFFF;
font-weight:normal;
text-decoration:underline;
}
@media only screen and (min-width:768px){
.templateContainer{
width:600px !important;
}
} @media only screen and (max-width: 480px){
body,table,td,p,a,li,blockquote{
-webkit-text-size-adjust:none !important;
}
} @media only screen and (max-width: 480px){
body{
width:100% !important;
min-width:100% !important;
}
} @media only screen and (max-width: 480px){
.mcnRetinaImage{
max-width:100% !important;
}
} @media only screen and (max-width: 480px){
.mcnImage{
width:100% !important;
}
} @media only screen and (max-width: 480px){
.mcnCartContainer,.mcnCaptionTopContent,.mcnRecContentContainer,.mcnCaptionBottomContent,.mcnTextContentContainer,.mcnBoxedTextContentContainer,.mcnImageGroupContentContainer,.mcnCaptionLeftTextContentContainer,.mcnCaptionRightTextContentContainer,.mcnCaptionLeftImageContentContainer,.mcnCaptionRightImageContentContainer,.mcnImageCardLeftTextContentContainer,.mcnImageCardRightTextContentContainer,.mcnImageCardLeftImageContentContainer,.mcnImageCardRightImageContentContainer{
max-width:100% !important;
width:100% !important;
}
} @media only screen and (max-width: 480px){
.mcnBoxedTextContentContainer{
min-width:100% !important;
}
} @media only screen and (max-width: 480px){
.mcnImageGroupContent{
padding:9px !important;
}
} @media only screen and (max-width: 480px){
.mcnCaptionLeftContentOuter .mcnTextContent,.mcnCaptionRightContentOuter .mcnTextContent{
padding-top:9px !important;
}
} @media only screen and (max-width: 480px){
.mcnImageCardTopImageContent,.mcnCaptionBottomContent:last-child .mcnCaptionBottomImageContent,.mcnCaptionBlockInner .mcnCaptionTopContent:last-child .mcnTextContent{
padding-top:18px !important;
}
} @media only screen and (max-width: 480px){
.mcnImageCardBottomImageContent{
padding-bottom:9px !important;
}
} @media only screen and (max-width: 480px){
.mcnImageGroupBlockInner{
padding-top:0 !important;
padding-bottom:0 !important;
}
} @media only screen and (max-width: 480px){
.mcnImageGroupBlockOuter{
padding-top:9px !important;
padding-bottom:9px !important;
}
} @media only screen and (max-width: 480px){
.mcnTextContent,.mcnBoxedTextContentColumn{
padding-right:18px !important;
padding-left:18px !important;
}
} @media only screen and (max-width: 480px){
.mcnImageCardLeftImageContent,.mcnImageCardRightImageContent{
padding-right:18px !important;
padding-bottom:0 !important;
padding-left:18px !important;
}
} @media only screen and (max-width: 480px){
.mcpreview-image-uploader{
display:none !important;
width:100% !important;
}
} @media only screen and (max-width: 480px){
h1{
font-size:30px !important;
line-height:125% !important;
}
} @media only screen and (max-width: 480px){
h2{
font-size:26px !important;
line-height:125% !important;
}
} @media only screen and (max-width: 480px){
h3{
font-size:20px !important;
line-height:150% !important;
}
} @media only screen and (max-width: 480px){
h4{
font-size:18px !important;
line-height:150% !important;
}
} @media only screen and (max-width: 480px){
.mcnBoxedTextContentContainer .mcnTextContent,.mcnBoxedTextContentContainer .mcnTextContent p{
font-size:14px !important;
line-height:150% !important;
}
} @media only screen and (max-width: 480px){
.headerContainer .mcnTextContent,.headerContainer .mcnTextContent p{
font-size:16px !important;
line-height:150% !important;
}
} @media only screen and (max-width: 480px){
.bodyContainer .mcnTextContent,.bodyContainer .mcnTextContent p{
font-size:16px !important;
line-height:150% !important;
}
} @media only screen and (max-width: 480px){
.footerContainer .mcnTextContent,.footerContainer .mcnTextContent p{
font-size:14px !important;
line-height:150% !important;
}
}
Announcements, Announcements, Announcements
Hey Pack 214 Parents
Every year Mecklenburg County Council provides a meaningful opportunity for scouts to serve their community on Memorial Day weekend. On Saturday, May 27th we will meet at Sharon Memorial Gardens on Monroe Rd at 8:30am. After a short flag ceremony we will take the time to place flags at the graves of our area's service men and woman.
For additional details and to let us know that you are available to assist in this event please use the link below.
https://www.signupgenius.com/go/10C0B49A5AD2FAAF94-flag
Your contact person for this event will be
Laura Gallant
704-254-0410
[email protected]
Do you have Questions?
Please reach out to your committee chairs,
Heidi and Stephanie at
[email protected]
@media only screen and (max-width: 480px){
table#canspamBar td{font-size:14px !important;}
table#canspamBar td a{display:block !important; margin-top:10px !important;}
}
Source: Cubby Notes 2018 – 2019