October 14th-20th CUBBY NOTES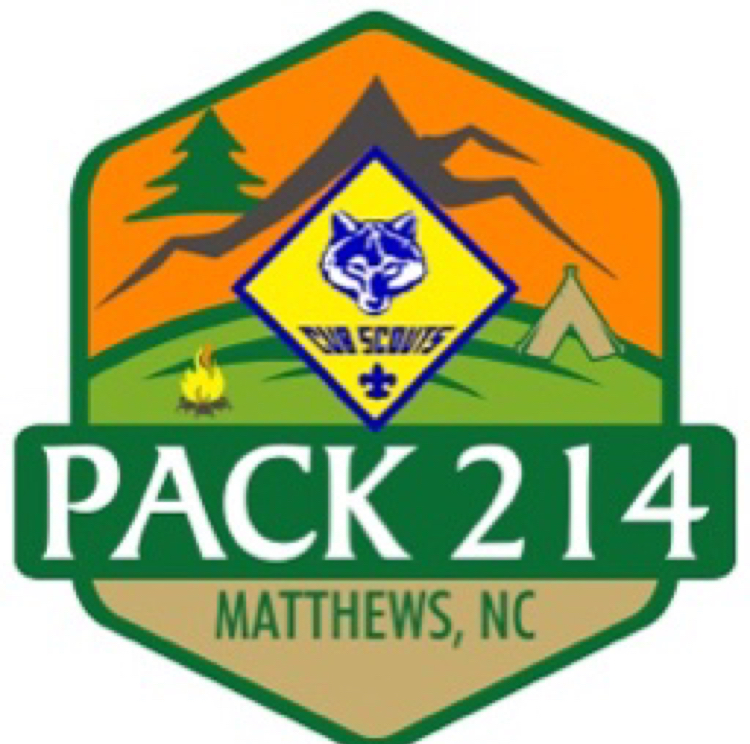 #outlook a{
padding:0;
}
body{
width:100% !important;
}
.ReadMsgBody{
width:100%;
}
.ExternalClass{
width:100%;
}
body{
-webkit-text-size-adjust:none;
}
.mcnPreviewText{
display:none !important;
}
body{
margin:0;
padding:0;
}
img{
border:0;
height:auto;
line-height:100%;
outline:none;
text-decoration:none;
}
table td{
border-collapse:collapse;
}
#bodyTable{
height:100% !important;
margin:0;
padding:0;
width:100% !important;
}
body,#bodyTable{
background-color:#283d60;
}
#templateContainer{
border:0;
}
h1{
color:#FFFFFF;
display:block;
font-family:Georgia;
font-size:30px;
font-style:normal;
font-weight:Normal;
line-height:100%;
letter-spacing:normal;
margin-top:0;
margin-right:0;
margin-bottom:10px;
margin-left:0;
text-align:left;
}
h2{
color:#283d60;
display:block;
font-family:Georgia;
font-size:26px;
font-style:normal;
font-weight:normal;
line-height:100%;
letter-spacing:normal;
margin-top:0;
margin-right:0;
margin-bottom:10px;
margin-left:0;
text-align:left;
}
h3{
color:#283d60;
display:block;
font-family:Georgia;
font-size:18px;
font-style:normal;
font-weight:normal;
line-height:100%;
letter-spacing:normal;
margin-top:0;
margin-right:0;
margin-bottom:10px;
margin-left:0;
text-align:left;
}
h4{
color:#5b0910;
display:block;
font-family:Georgia;
font-size:13px;
font-style:normal;
font-weight:normal;
line-height:100%;
letter-spacing:normal;
margin-top:0;
margin-right:0;
margin-bottom:10px;
margin-left:0;
text-align:left;
}
#templatePreheader{
background-color:#5b0910;
border-bottom:1px solid #5b0910;
}
.preheaderContent{
color:#FFFFFF;
font-family:Helvetica;
font-size:10px;
line-height:125%;
text-align:left;
}
.preheaderContent a:link,.preheaderContent a:visited,.preheaderContent a .yshortcuts {
color:#FFFFFF;
font-weight:normal;
text-decoration:underline;
}
#templateHeader{
background-color:#F4F4F4;
border-top:1px solid #FFFFFF;
border-bottom:1px solid #CCCCCC;
}
.headerBannerContent,.headerBannerContent a:link,.headerBannerContent a:visited,.headerBannerContent a .yshortcuts {
background-color:#5b0910;
color:#FFFFFF;
font-family:Georgia;
font-size:20px;
line-height:150%;
text-align:center;
text-decoration:none;
}
.headerContent{
color:#505050;
font-family:Helvetica;
font-size:20px;
font-weight:bold;
line-height:100%;
padding-top:20px;
padding-right:0;
padding-bottom:0;
padding-left:0;
text-align:center;
vertical-align:middle;
}
.headerContent a:link,.headerContent a:visited,.headerContent a .yshortcuts {
color:#283d60;
font-weight:normal;
text-decoration:underline;
}
#headerImage{
height:auto;
max-width:600px !important;
}
#templateBody{
background-color:#F4F4F4;
border-top:1px solid #FFFFFF;
border-bottom:1px solid #CCCCCC;
}
.bodyContent{
color:#505050;
font-family:Helvetica;
font-size:15px;
line-height:150%;
text-align:left;
}
.bodyContent a:link,.bodyContent a:visited,.bodyContent a .yshortcuts {
color:#5b0910;
font-weight:normal;
text-decoration:none;
}
.bodyContent img{
display:inline;
height:auto;
max-width:325px !important;
}
#templateSidebar{
background-color:#F4F4F4;
border-left:0;
}
#mainBodyContent{
border-right:1px none #DDDDDD;
}
.sidebarBannerContent,.sidebarBannerContent a:link,.sidebarBannerContent a:visited,.sidebarBannerContent a .yshortcuts {
background-color:#5b0910;
color:#FFFFFF;
font-family:Georgia;
font-size:13px;
line-height:150%;
text-align:center;
text-decoration:none;
}
.sidebarContent{
color:#707070;
font-family:Helvetica;
font-size:13px;
line-height:150%;
text-align:left;
}
.sidebarContent a:link,.sidebarContent a:visited,.sidebarContent a .yshortcuts {
color:#5b0910;
font-weight:normal;
text-decoration:underline;
}
.sidebarContent img{
display:inline;
height:auto;
max-width:160px !important;
}
#templateColumns{
background-color:#F4F4F4;
border-top:1px solid #FFFFFF;
border-bottom:1px solid #CCCCCC;
}
.leftColumnContent{
color:#707070;
font-family:Helvetica;
font-size:13px;
line-height:150%;
text-align:left;
}
.leftColumnContent a:link,.leftColumnContent a:visited,.leftColumnContent a .yshortcuts {
color:#5b0910;
font-weight:normal;
text-decoration:none;
}
.rightColumnContent{
color:#707070;
font-family:Georgia, Times, 'Times New Roman', serif;
font-size:13px;
line-height:100%;
text-align:left;
}
.rightColumnContent a:link,.rightColumnContent a:visited,.rightColumnContent a .yshortcuts {
color:#5b0910;
font-weight:normal;
text-decoration:none;
}
.leftColumnContent img,.centerColumnContent img,.rightColumnContent img{
display:inline;
height:auto;
max-width:160px !important;
}
#templateFooter{
background-color:#231F20;
border-top:1px solid #FFFFFF;
}
.footerContent{
color:#AAAAAA;
font-family:Helvetica;
font-size:10px;
line-height:150%;
text-align:center;
}
.footerContent a:link,.footerContent a:visited,.footerContent a .yshortcuts {
color:#CCCCCC;
font-weight:normal;
text-decoration:underline;
}
.footerContent img{
display:inline;
}
#monkeyRewards img{
max-width:180px;
}
No popcorn sales this weekend!
We will be enjoying s'mores by the campfire!
Make sure to like our Facebook page Pack214
Charlotte 49ers Scout Day!

Jerry Richardson Stadium
9201 University City Blvd Charlotte, NC 28223
Saturday, October 26th at 3:30 PM
From $10

Welcome all Carolina Scouts! Get your troop or pack together and enjoy the Charlotte 49ers Football Game vs. the North Texas Mean Green! Your group will receive block seating, so everyone can enjoy this event together! All Scouts who purchase tickets through this link, will receive a commemorative Charlotte 49ers Scout Day Patch, and be a part of our exclusive Halftime High-Five Tunnel! Please share this link with friends and family via text, email, and social media. Anyone that buys through the link you share will sit right next to you at the game! All fans will receive their tickets via email, 48 hours before the event.

Popcorn Show & Sell

No Shifts this weekend!

All money and final orders are due to the Popcorn committee on or before Tuesday Nov. 5th!!!!

Final popcorn orders will be available for delivery after Dec. 7th

Balance of popcorn opt-out is due Tuesday Nov. 12th!


Scouts earn money for the Council, the Pack and themselves with the Popcorn Fundraiser each year! Your scout is rewarded with Amazon gift card based on how much is sold and the money your scout earns in popcorn credit can be put toward paying for your Super, Cub Scout Day Camp, and Webelos Adventure Camp this summer!

Take the hassel out of door to door selling! Sign up for a show and sell shift! Arrive at your location, work your shift, go home! ALL sales from ALL show and sell shift sales are combined and divide by total shifts to get the per shift sale total. Your scout gets sales credit based on the number of shifts worked.

A Parent or Guardian MUST work the shift with their Scout to avoid 2 deep leadership violations!

**NOV 2nd & 3rd shifts may be cancelled based on available product** https://www.signupgenius.com/go/70a0f48a8ad2ea57-show

Parents MUST sign up for a popcorn account at https://www.trails-end.com/registration/parent in order to get credit for popcorn. This is also the site that they can use to create a story and link to send to relatives and friends for Online sales!!!!!

Please create an account as "Parent, On Behalf of My Scout" via online. Then create a username/password and update any other information.

Under step "4 – Unit Selection" put Council – Mecklenburg County, District – Etowah, Unit – Pack 214

This is the account and email address that ALL Amazon rewards for popcorn sales will be sent to!!!!!

ALL parents working at Show & Sells must have the app downloaded to their phone prior to their shift. The popcorn team will give you a separate username & login to use for the shift.


Scout Closet

If your child is just trying out scouts and you are not ready to invest in the uniform or you need uniform assistance please see one of the key three(Cubmaster, Assistant Cubmaster, Committee Chair) to see what items we have available in the scout closet. This exchange program insures that everyone is able to participate in scouts in uniform. The Scout Closet does not have tan shirts or green pants/short as these uniforms go with the boys to Boy Scouts on the Troop level.

**If you no longer need uniform items please consider donating them to our Scout Closet!**
**If you have received a donation from the scout closet please make sure it is returned.**

2019-2020 Volunteers needed!

Come join the leadership team at Pack 214 for the 2019/2020 scout year!

Do you like throwing parties? Do you like cooking? Is organization your thing? Are you good with Social media? Are you good with tools/building things? How about prayer? Are numbers and Accounting you thing?

We know and love that our parents are all hands on deck when it comes to volunteering but sometimes you just need a designated "leader of the Pack".

We have several volunteer opportunity openings for this year. There are opportunities for every skill set and available time commitment. If you would like to get plugged in email

[email protected]

UPCOMING EVENTS

October 18-20th
Oree-Family Camping
Belk Scout Camp

October 22nd, 6:30pm-7:30pm
Den Meetings
MUMC

October 29th, 6:30pm-7:30pm
Den Meetings
MUMC

November 5th
***NO SCHOOL/NO MEETING***

November 11th, 6:30pm
Committee Meeting
Location: TBD

November 12th, 6:30pm-7:30pm
Pack Meeting
Eagle's Nest
***Awards Night***

November 19th, 6:30pm-7:30pm
Den Meetings
MUMC

November 26th
***NO MEETING***
Happy Thanksgiving!

EXPERIENCE WORSHIP AT DEEP KIDS

Deep Kids is a new contemporary worship experience for kids to explore more of who Jesus is and how to know Him deeper. Kids stay engaged in worship, fun activities, game challenges, Bible lessons, and more!
Children begin with worship led by youth worship bands and/or worship dancers. There's an interactive Bible lesson taught in large group, then children dismiss to small groups where we encourage relationship building through fun activities, crafts and devotions.

9:30 AM
Ages 4 years old – 3rd Grade: Gym
Grades 4th – 6th: Room 220

11:00 AM
Ages 4 years old – 1st Grades: Room 106
Grades 2nd – 5th: Room 220

Family Fun Night at Crews (1201 Crews Road, Matthews, NC 28105) returns with a fun-filled lineup of activities and entertainment including mini golf, laser tag, glow in the dark dodgeball and newly added Professional Wrestling. Light refreshments will be provided at all Family Fun Night events. Events are completely FREE with the exception of the Professional Wrestling Night.

Town of Matthews Parks, Recreation, and Cultural Resource Department