October 28th-November 3rd CUBBY NOTES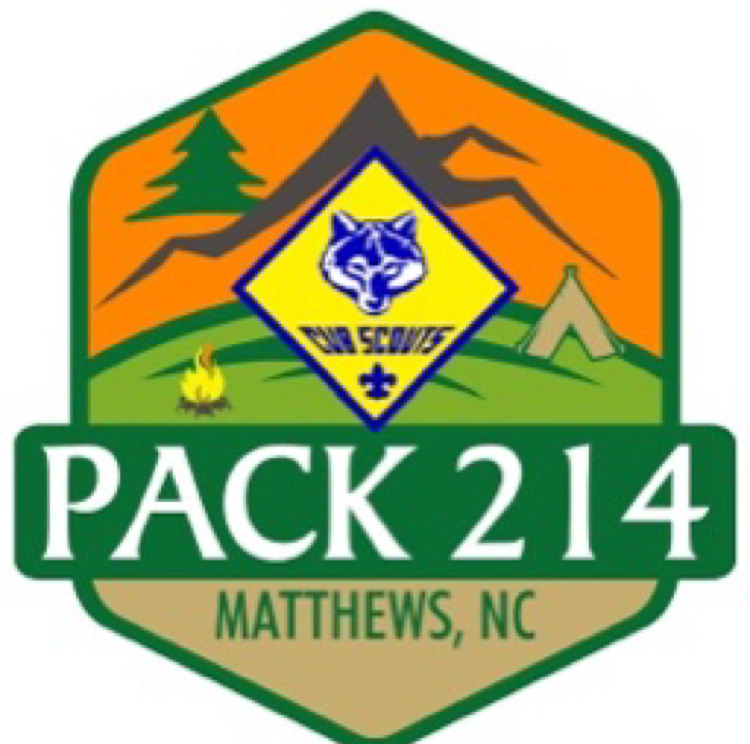 #outlook a{
padding:0;
}
body{
width:100% !important;
}
.ReadMsgBody{
width:100%;
}
.ExternalClass{
width:100%;
}
body{
-webkit-text-size-adjust:none;
}
.mcnPreviewText{
display:none !important;
}
body{
margin:0;
padding:0;
}
img{
border:0;
height:auto;
line-height:100%;
outline:none;
text-decoration:none;
}
table td{
border-collapse:collapse;
}
#bodyTable{
height:100% !important;
margin:0;
padding:0;
width:100% !important;
}
body,#bodyTable{
background-color:#283d60;
}
#templateContainer{
border:0;
}
h1{
color:#FFFFFF;
display:block;
font-family:Georgia;
font-size:30px;
font-style:normal;
font-weight:Normal;
line-height:100%;
letter-spacing:normal;
margin-top:0;
margin-right:0;
margin-bottom:10px;
margin-left:0;
text-align:left;
}
h2{
color:#283d60;
display:block;
font-family:Georgia;
font-size:26px;
font-style:normal;
font-weight:normal;
line-height:100%;
letter-spacing:normal;
margin-top:0;
margin-right:0;
margin-bottom:10px;
margin-left:0;
text-align:left;
}
h3{
color:#283d60;
display:block;
font-family:Georgia;
font-size:18px;
font-style:normal;
font-weight:normal;
line-height:100%;
letter-spacing:normal;
margin-top:0;
margin-right:0;
margin-bottom:10px;
margin-left:0;
text-align:left;
}
h4{
color:#5b0910;
display:block;
font-family:Georgia;
font-size:13px;
font-style:normal;
font-weight:normal;
line-height:100%;
letter-spacing:normal;
margin-top:0;
margin-right:0;
margin-bottom:10px;
margin-left:0;
text-align:left;
}
#templatePreheader{
background-color:#5b0910;
border-bottom:1px solid #5b0910;
}
.preheaderContent{
color:#FFFFFF;
font-family:Helvetica;
font-size:10px;
line-height:125%;
text-align:left;
}
.preheaderContent a:link,.preheaderContent a:visited,.preheaderContent a .yshortcuts {
color:#FFFFFF;
font-weight:normal;
text-decoration:underline;
}
#templateHeader{
background-color:#F4F4F4;
border-top:1px solid #FFFFFF;
border-bottom:1px solid #CCCCCC;
}
.headerBannerContent,.headerBannerContent a:link,.headerBannerContent a:visited,.headerBannerContent a .yshortcuts {
background-color:#5b0910;
color:#FFFFFF;
font-family:Georgia;
font-size:20px;
line-height:150%;
text-align:center;
text-decoration:none;
}
.headerContent{
color:#505050;
font-family:Helvetica;
font-size:20px;
font-weight:bold;
line-height:100%;
padding-top:20px;
padding-right:0;
padding-bottom:0;
padding-left:0;
text-align:center;
vertical-align:middle;
}
.headerContent a:link,.headerContent a:visited,.headerContent a .yshortcuts {
color:#283d60;
font-weight:normal;
text-decoration:underline;
}
#headerImage{
height:auto;
max-width:600px !important;
}
#templateBody{
background-color:#F4F4F4;
border-top:1px solid #FFFFFF;
border-bottom:1px solid #CCCCCC;
}
.bodyContent{
color:#505050;
font-family:Helvetica;
font-size:15px;
line-height:150%;
text-align:left;
}
.bodyContent a:link,.bodyContent a:visited,.bodyContent a .yshortcuts {
color:#5b0910;
font-weight:normal;
text-decoration:none;
}
.bodyContent img{
display:inline;
height:auto;
max-width:325px !important;
}
#templateSidebar{
background-color:#F4F4F4;
border-left:0;
}
#mainBodyContent{
border-right:1px none #DDDDDD;
}
.sidebarBannerContent,.sidebarBannerContent a:link,.sidebarBannerContent a:visited,.sidebarBannerContent a .yshortcuts {
background-color:#5b0910;
color:#FFFFFF;
font-family:Georgia;
font-size:13px;
line-height:150%;
text-align:center;
text-decoration:none;
}
.sidebarContent{
color:#707070;
font-family:Helvetica;
font-size:13px;
line-height:150%;
text-align:left;
}
.sidebarContent a:link,.sidebarContent a:visited,.sidebarContent a .yshortcuts {
color:#5b0910;
font-weight:normal;
text-decoration:underline;
}
.sidebarContent img{
display:inline;
height:auto;
max-width:160px !important;
}
#templateColumns{
background-color:#F4F4F4;
border-top:1px solid #FFFFFF;
border-bottom:1px solid #CCCCCC;
}
.leftColumnContent{
color:#707070;
font-family:Helvetica;
font-size:13px;
line-height:150%;
text-align:left;
}
.leftColumnContent a:link,.leftColumnContent a:visited,.leftColumnContent a .yshortcuts {
color:#5b0910;
font-weight:normal;
text-decoration:none;
}
.rightColumnContent{
color:#707070;
font-family:Georgia, Times, 'Times New Roman', serif;
font-size:13px;
line-height:100%;
text-align:left;
}
.rightColumnContent a:link,.rightColumnContent a:visited,.rightColumnContent a .yshortcuts {
color:#5b0910;
font-weight:normal;
text-decoration:none;
}
.leftColumnContent img,.centerColumnContent img,.rightColumnContent img{
display:inline;
height:auto;
max-width:160px !important;
}
#templateFooter{
background-color:#231F20;
border-top:1px solid #FFFFFF;
}
.footerContent{
color:#AAAAAA;
font-family:Helvetica;
font-size:10px;
line-height:150%;
text-align:center;
}
.footerContent a:link,.footerContent a:visited,.footerContent a .yshortcuts {
color:#CCCCCC;
font-weight:normal;
text-decoration:underline;
}
.footerContent img{
display:inline;
}
#monkeyRewards img{
max-width:180px;
}
Last weekend of Popcorn sales!
***Saturday Only***
No meeting next week!
Popcorn Sales

Balance of popcorn opt-out is due by Tuesday Nov. 12th!
Final orders must be in the app and money turned in by November 12th
Final popcorn orders will be available for delivery after Dec. 7th


Bobcat Ceremony/Awards night!

Make sure to invite your friends and family to the Pack Meeting on November 12th! All new scouts who have completed the requirements for their Bobcat award will take part in a special ceremony that night. We will also get to see what all of our scouts have been working hard on as they are awarded belt loops and pins for their achievements!

AOL Lockout with Troop 39 ***Deadline: November 10th***

It is time for the annual Troop 39 Lock-out/All-Nighter. It will be a night of fun, food, and friendly challenges! The event will begin at 5:30 PM on Friday Night at the Eagles Nest for a grab-and-go dinner. We will begin loading vehicles at 5:45 for Carowinds Winterfest! After that we'll head out to Bowlero for some late-night bowling and pizza. We will also eat [again] when we return to MUMC for basketball and optional movies/relaxation. Scouts will be dismissed and are to be picked up, SATURDAY MORNING by 7:00 AM SHARP at Matthews United Methodist Church (front gym entrance facing Trade St.). The cost of the entire evening is only $35.00 per person. For registered leaders and scouts who have a 2019 or 2020 Carowinds Season Pass, the cost is just $15. Scouts should wear comfortable their pack T-shirt and athletic clothes; warm layers and a rain jacket are recommended for Carowinds. Day packs are encouraged. Tennis shoes are required for the time spent in the gym.
**Carowinds Season Pass holders are responsible for bringing their passes. There will not be extra Carowinds tickets if you forget your pass!

https://www.signupgenius.com/go/70A0F48A8AD2EA57-aoltroop

Scout Closet

If your child is just trying out scouts and you are not ready to invest in the uniform or you need uniform assistance please see one of the key three(Cubmaster, Assistant Cubmaster, Committee Chair) to see what items we have available in the scout closet. This exchange program insures that everyone is able to participate in scouts in uniform. The Scout Closet does not have tan shirts or green pants/short as these uniforms go with the boys to Boy Scouts on the Troop level.

**If you no longer need uniform items please consider donating them to our Scout Closet!**
**If you have received a donation from the scout closet please make sure it is returned.**

2019-2020 Volunteers needed!

Come join the leadership team at Pack 214 for the 2019/2020 scout year!

Do you like throwing parties? Do you like cooking? Is organization your thing? Are you good with Social media? Are you good with tools/building things? How about prayer? Are numbers and Accounting your thing?

We know and love that our parents are all hands on deck when it comes to volunteering but sometimes you just need a designated "leader of the Pack".

We have several volunteer opportunity openings for this year. There are opportunities for every skill set and available time commitment. If you would like to get plugged in email

[email protected]

UPCOMING EVENTS

October 29th, 6:30pm-7:30pm
Den Meetings
MUMC

November 5th
***NO SCHOOL/NO MEETING***

November 11th, 6:30pm
Committee Meeting
Location: TBD

November 12th, 6:30pm-7:30pm
Pack Meeting
Eagle's Nest
***Awards Night***

November 19th, 6:30pm-7:30pm
Den Meetings
Lions Meet
MUMC

November 26th
***NO MEETING***
Happy Thanksgiving!

December 3rd, 6:30pm
Den Meetings
MUMC

December 6th, 6:00pm
AOL/Troop 39 Lockout

December 9th, 6:30pm
Committee Meeting
MUMC Rm 214

December 10th, 6:30pm
Pack Meeting
Eagle's Nest

December 17th, 6:30pm
Den Meetings
Lions Meet
MUMC

*SEE YOU NEXT YEAR!
EXPERIENCE WORSHIP AT DEEP KIDS

Deep Kids is a new contemporary worship experience for kids to explore more of who Jesus is and how to know Him deeper. Kids stay engaged in worship, fun activities, game challenges, Bible lessons, and more!
Children begin with worship led by youth worship bands and/or worship dancers. There's an interactive Bible lesson taught in large group, then children dismiss to small groups where we encourage relationship building through fun activities, crafts and devotions.

9:30 AM
Ages 4 years old – 3rd Grade: Gym
Grades 4th – 6th: Room 220

11:00 AM
Ages 4 years old – 1st Grades: Room 106
Grades 2nd – 5th: Room 220

Family Fun Night at Crews (1201 Crews Road, Matthews, NC 28105) returns with a fun-filled lineup of activities and entertainment including mini golf, laser tag, glow in the dark dodgeball and newly added Professional Wrestling. Light refreshments will be provided at all Family Fun Night events. Events are completely FREE with the exception of the Professional Wrestling Night.

Town of Matthews Parks, Recreation, and Cultural Resource Department