Pack 214 Annual Kick off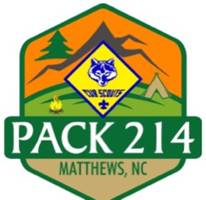 p{
margin:1em 0;
}
table{
border-collapse:collapse;
table-layout:fixed;
}
img,a img{
border:0;
height:auto;
outline:none;
text-decoration:none;
}
h1,h2,h3,h4,h5,h6{
display:block !important;
margin:0 !important;
padding:0 !important;
}
body,#bodyTable{
height:100% !important;
margin:0;
padding:0;
width:100% !important;
}
#bodyCell{
height:100% !important;
width:100% !important;
}
img{
-ms-interpolation-mode:bicubic;
}
#outlook a{
padding:0;
}
table{
mso-table-lspace:0pt;
mso-table-rspace:0pt;
}
.ReadMsgBody{
width:100%;
}
.ExternalClass{
width:100%;
}
p,a,li,td,blockquote{
mso-line-height-rule:exactly;
}
a[href^=tel],a[href^=sms]{
color:inherit;
cursor:default;
text-decoration:none;
}
p,a,li,td,body,table,blockquote{
-ms-text-size-adjust:100%;
-webkit-text-size-adjust:100%;
}
.ExternalClass,.ExternalClass p,.ExternalClass td,.ExternalClass div,.ExternalClass span,.ExternalClass font{
line-height:100%;
}
#bodyCell{
padding-top:30px;
padding-bottom:0;
}
#emailContainer{
max-width:460px;
}
body,#bodyTable{
background-color:#F2F2F2;
}
#emailBackground{
background-color:#FFFFFF;
}
#headingContent{
padding-top:20px;
padding-right:26px;
padding-bottom:20px;
padding-left:26px;
}
#headingContent h1{
color:#4A4A4A !important;
font-family:Georgia, 'Times New Roman', Times, serif;
font-size:28px;
font-weight:normal;
letter-spacing:0.4px;
line-height:36px;
text-align:center;
}
#imageContent a{
margin:0 !important;
padding:0 !important;
}
#emailImage{
height:auto !important;
width:100% !important;
}
#bodyContent{
padding-top:20px;
padding-right:26px;
padding-bottom:0;
padding-left:26px;
}
#bodyContent{
color:#4A4A4A !important;
font-family:Georgia, 'Times New Roman', Times, serif;
font-size:18px;
font-weight:normal;
line-height:28px;
text-align:left;
}
#bodyContent a{
color:#4A4A4A !important;
text-decoration:underline;
}
#buttonContent a{
background-color:#4A4A4A;
border-top:10px solid #4A4A4A;
border-right:26px solid #4A4A4A;
border-bottom:10px solid #4A4A4A;
border-left:26px solid #4A4A4A;
border-radius:6px;
color:#F2F2F2;
display:inline-block;
font-family:Arial, serif;
font-size:18px;
font-weight:bold;
letter-spacing:1px;
line-height:29px;
min-width:140px;
text-align:center;
text-decoration:none;
}
#footerContent{
color:#8F8F8F !important;
font-family:'Helvetica Neue', Helvetica, Arial, sans-serif;
font-size:12px;
font-weight:normal;
line-height:20px;
padding-top:20px;
padding-right:26px;
padding-bottom:20px;
padding-left:26px;
text-align:center;
}
#footerContent a{
color:#8F8F8F !important;
text-decoration:underline;
}
@media screen and (min-width:768px){
#emailContainer{
width:460px;
}
} @media only screen and (max-width:480px){
body{
width:100% !important;
min-width:100% !important;
}
} @media only screen and (max-width:480px){
#bodyCell{
padding-top:0 !important;
padding-right:0 !important;
padding-left:0 !important;
}
} @media only screen and (max-width:480px){
#headingContent h1{
font-size:28px !important;
line-height:36px !important;
}
} @media only screen and (max-width:480px){
#footerContent{
font-size:14px !important;
}
} @media only screen and (max-width:480px){
#unsubLink{
display:inline-block !important;
margin-top:20px !important;
}
}
We've got a great year planned!
We will let the kid bounce and play while parents find out about all the great things we have planned for the 2019-2020 Scout year!
We hope to see you this Saturday from 2-4 at Matthews United Methodists

**If you are already planning your year and can't make it Saturday the calendar at www.pack214.com has been updated!
Cub Scout Pack 214
801 South Trade Street, Matthews, NC
Matthews, NC 28105
USA

Unsubscribe
Source: Cubby Notes 2018 – 2019