Pack 214 Super Trip  – Final Notes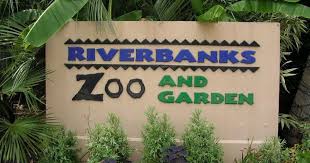 96
p{
margin:10px 0;
padding:0;
}
table{
border-collapse:collapse;
}
h1,h2,h3,h4,h5,h6{
display:block;
margin:0;
padding:0;
}
img,a img{
border:0;
height:auto;
outline:none;
text-decoration:none;
}
body,#bodyTable,#bodyCell{
height:100%;
margin:0;
padding:0;
width:100%;
}
.mcnPreviewText{
display:none !important;
}
#outlook a{
padding:0;
}
img{
-ms-interpolation-mode:bicubic;
}
table{
mso-table-lspace:0pt;
mso-table-rspace:0pt;
}
.ReadMsgBody{
width:100%;
}
.ExternalClass{
width:100%;
}
p,a,li,td,blockquote{
mso-line-height-rule:exactly;
}
a[href^=tel],a[href^=sms]{
color:inherit;
cursor:default;
text-decoration:none;
}
p,a,li,td,body,table,blockquote{
-ms-text-size-adjust:100%;
-webkit-text-size-adjust:100%;
}
.ExternalClass,.ExternalClass p,.ExternalClass td,.ExternalClass div,.ExternalClass span,.ExternalClass font{
line-height:100%;
}
a[x-apple-data-detectors]{
color:inherit !important;
text-decoration:none !important;
font-size:inherit !important;
font-family:inherit !important;
font-weight:inherit !important;
line-height:inherit !important;
}
#bodyCell{
padding:10px;
}
.templateContainer{
max-width:600px !important;
}
a.mcnButton{
display:block;
}
.mcnImage,.mcnRetinaImage{
vertical-align:bottom;
}
.mcnTextContent{
word-break:break-word;
}
.mcnTextContent img{
height:auto !important;
}
.mcnDividerBlock{
table-layout:fixed !important;
}
body,#bodyTable{
background-color:#FAFAFA;
}
#bodyCell{
border-top:0;
}
.templateContainer{
border:0;
}
h1{
color:#202020;
font-family:Helvetica;
font-size:26px;
font-style:normal;
font-weight:bold;
line-height:125%;
letter-spacing:normal;
text-align:left;
}
h2{
color:#202020;
font-family:Helvetica;
font-size:22px;
font-style:normal;
font-weight:bold;
line-height:125%;
letter-spacing:normal;
text-align:left;
}
h3{
color:#202020;
font-family:Helvetica;
font-size:20px;
font-style:normal;
font-weight:bold;
line-height:125%;
letter-spacing:normal;
text-align:left;
}
h4{
color:#202020;
font-family:Helvetica;
font-size:18px;
font-style:normal;
font-weight:bold;
line-height:125%;
letter-spacing:normal;
text-align:left;
}
#templatePreheader{
background-color:#FAFAFA;
background-image:none;
background-repeat:no-repeat;
background-position:center;
background-size:cover;
border-top:0;
border-bottom:0;
padding-top:9px;
padding-bottom:9px;
}
#templatePreheader .mcnTextContent,#templatePreheader .mcnTextContent p{
color:#656565;
font-family:Helvetica;
font-size:12px;
line-height:150%;
text-align:left;
}
#templatePreheader .mcnTextContent a,#templatePreheader .mcnTextContent p a{
color:#656565;
font-weight:normal;
text-decoration:underline;
}
#templateHeader{
background-color:#FFFFFF;
background-image:none;
background-repeat:no-repeat;
background-position:center;
background-size:cover;
border-top:0;
border-bottom:0;
padding-top:9px;
padding-bottom:0;
}
#templateHeader .mcnTextContent,#templateHeader .mcnTextContent p{
color:#202020;
font-family:Helvetica;
font-size:16px;
line-height:150%;
text-align:left;
}
#templateHeader .mcnTextContent a,#templateHeader .mcnTextContent p a{
color:#007C89;
font-weight:normal;
text-decoration:underline;
}
#templateBody{
background-color:#FFFFFF;
background-image:none;
background-repeat:no-repeat;
background-position:center;
background-size:cover;
border-top:0;
border-bottom:2px solid #EAEAEA;
padding-top:0;
padding-bottom:9px;
}
#templateBody .mcnTextContent,#templateBody .mcnTextContent p{
color:#202020;
font-family:Helvetica;
font-size:16px;
line-height:150%;
text-align:left;
}
#templateBody .mcnTextContent a,#templateBody .mcnTextContent p a{
color:#007C89;
font-weight:normal;
text-decoration:underline;
}
#templateFooter{
background-color:#FAFAFA;
background-image:none;
background-repeat:no-repeat;
background-position:center;
background-size:cover;
border-top:0;
border-bottom:0;
padding-top:9px;
padding-bottom:9px;
}
#templateFooter .mcnTextContent,#templateFooter .mcnTextContent p{
color:#656565;
font-family:Helvetica;
font-size:12px;
line-height:150%;
text-align:center;
}
#templateFooter .mcnTextContent a,#templateFooter .mcnTextContent p a{
color:#656565;
font-weight:normal;
text-decoration:underline;
}
@media only screen and (min-width:768px){
.templateContainer{
width:600px !important;
}
} @media only screen and (max-width: 480px){
body,table,td,p,a,li,blockquote{
-webkit-text-size-adjust:none !important;
}
} @media only screen and (max-width: 480px){
body{
width:100% !important;
min-width:100% !important;
}
} @media only screen and (max-width: 480px){
.mcnRetinaImage{
max-width:100% !important;
}
} @media only screen and (max-width: 480px){
.mcnImage{
width:100% !important;
}
} @media only screen and (max-width: 480px){
.mcnCartContainer,.mcnCaptionTopContent,.mcnRecContentContainer,.mcnCaptionBottomContent,.mcnTextContentContainer,.mcnBoxedTextContentContainer,.mcnImageGroupContentContainer,.mcnCaptionLeftTextContentContainer,.mcnCaptionRightTextContentContainer,.mcnCaptionLeftImageContentContainer,.mcnCaptionRightImageContentContainer,.mcnImageCardLeftTextContentContainer,.mcnImageCardRightTextContentContainer,.mcnImageCardLeftImageContentContainer,.mcnImageCardRightImageContentContainer{
max-width:100% !important;
width:100% !important;
}
} @media only screen and (max-width: 480px){
.mcnBoxedTextContentContainer{
min-width:100% !important;
}
} @media only screen and (max-width: 480px){
.mcnImageGroupContent{
padding:9px !important;
}
} @media only screen and (max-width: 480px){
.mcnCaptionLeftContentOuter .mcnTextContent,.mcnCaptionRightContentOuter .mcnTextContent{
padding-top:9px !important;
}
} @media only screen and (max-width: 480px){
.mcnImageCardTopImageContent,.mcnCaptionBottomContent:last-child .mcnCaptionBottomImageContent,.mcnCaptionBlockInner .mcnCaptionTopContent:last-child .mcnTextContent{
padding-top:18px !important;
}
} @media only screen and (max-width: 480px){
.mcnImageCardBottomImageContent{
padding-bottom:9px !important;
}
} @media only screen and (max-width: 480px){
.mcnImageGroupBlockInner{
padding-top:0 !important;
padding-bottom:0 !important;
}
} @media only screen and (max-width: 480px){
.mcnImageGroupBlockOuter{
padding-top:9px !important;
padding-bottom:9px !important;
}
} @media only screen and (max-width: 480px){
.mcnTextContent,.mcnBoxedTextContentColumn{
padding-right:18px !important;
padding-left:18px !important;
}
} @media only screen and (max-width: 480px){
.mcnImageCardLeftImageContent,.mcnImageCardRightImageContent{
padding-right:18px !important;
padding-bottom:0 !important;
padding-left:18px !important;
}
} @media only screen and (max-width: 480px){
.mcpreview-image-uploader{
display:none !important;
width:100% !important;
}
} @media only screen and (max-width: 480px){
h1{
font-size:22px !important;
line-height:125% !important;
}
} @media only screen and (max-width: 480px){
h2{
font-size:20px !important;
line-height:125% !important;
}
} @media only screen and (max-width: 480px){
h3{
font-size:18px !important;
line-height:125% !important;
}
} @media only screen and (max-width: 480px){
h4{
font-size:16px !important;
line-height:150% !important;
}
} @media only screen and (max-width: 480px){
.mcnBoxedTextContentContainer .mcnTextContent,.mcnBoxedTextContentContainer .mcnTextContent p{
font-size:14px !important;
line-height:150% !important;
}
} @media only screen and (max-width: 480px){
#templatePreheader{
display:block !important;
}
} @media only screen and (max-width: 480px){
#templatePreheader .mcnTextContent,#templatePreheader .mcnTextContent p{
font-size:14px !important;
line-height:150% !important;
}
} @media only screen and (max-width: 480px){
#templateHeader .mcnTextContent,#templateHeader .mcnTextContent p{
font-size:16px !important;
line-height:150% !important;
}
} @media only screen and (max-width: 480px){
#templateBody .mcnTextContent,#templateBody .mcnTextContent p{
font-size:16px !important;
line-height:150% !important;
}
} @media only screen and (max-width: 480px){
#templateFooter .mcnTextContent,#templateFooter .mcnTextContent p{
font-size:14px !important;
line-height:150% !important;
}
}
SUPERTRIP 2023 – MARCH 10/11, 2023
RIVERBANKS ZOO



Last minute reminders:
Uniforms are required when arriving at Riverbanks Zoo. You may leave your neckerchief and slide at home.
Please arrive by

5:45 pm

on March 10th to unload luggage, check in, turn in any unfinished paperwork and be ready to enter the zoo at 6pm.
Pack 214 will meet us at

Zoo Gate 3 entrance

– 500 Wildlife Parkway; Columbus, SC.
Smoking and vaping is not allowed during overnights or inside the park gates. Riverbanks will not accommodate any guest requests to be escorted outside for a smoke break.
All luggage must be out of the zoo by 9am on March 11th. The zoo cannot store our luggage while we visit the zoo/park on Saturday.
Frequently Asked Questions
Where do we sleep?
Participants will sleep inside the Colonial Life Discovery Center Classrooms.
Parents – Past experiences have taught us that you might consider bringing a pair of

earplugs.
See Map of Zoo:
HERE
Will there be activities on Saturday with the Pack?
Friday night will have activities for the pack organized by Riverbanks Zoo. We do not have any planned activities on Saturday. We will have breakfast together and pack up by 9am. Pack 214 families will have open access to the zoo and park all day Saturday to enjoy at their leisure after they have returned their sleepover items to their vehicles.
Are meals provided?
Overnights include a pizza dinner, light snack in the evening and a continental breakfast with juice and coffee. Overnights begin at 6pm, guests arriving late may not be served. Outside food and drinks are restricted to guests with special dietary needs. If anyone in your group has any dietary concerns it is their responsibility to bring their own food. Please Let the committee chairs know beforehand if you are bringing your own food so that we can coordinate with the park.
The following is a sample menu given to us by Riverbanks Zoo, items are subject to change.
Dinner: Two slices of cheese or pepperoni pizza, salad with dressing, cookie, Capri sun or bottled water
Snack: Popcorn, Lemonade (S'mores – Camping Excursion)
Breakfast: Variety of cereals, gluten free blue berry muffins, yogurt, fruit salad, orange juice, milk, and coffee
Can we buy souvenirs during the program?
The gift shop will not be open during the program but can be visited the following day with included Riverbanks admission. Participants will receive a specially designed Riverbanks logo patch.


What should we bring?
We recommend packing light as you will carry your items a short distance into the park to the area you will be sleeping. Please mark all items with names to avoid mix-ups when preparing to leave.
Signed Release Waiver (Kids and Adults)
Signed Chaperone Contract (Adults Only)
Sleeping bag, sleeping pad, and pillow
Toiletries
Comfortable walking shoes
Modest pajamas
Water bottle
Change of clothes
Appropriate outer wear
Camera (optional)
Flashlight for adults only
| | |
| --- | --- |
| | Please reach out to your Committee Chairs, Heidi Hanson and Stephanie Perkins, for any questions or concerns. Email us at [email protected] or text 704-858-5036. |
@media only screen and (max-width: 480px){
table#canspamBar td{font-size:14px !important;}
table#canspamBar td a{display:block !important; margin-top:10px !important;}
}
Source: Cubby Notes 2018 – 2019