RECHARTER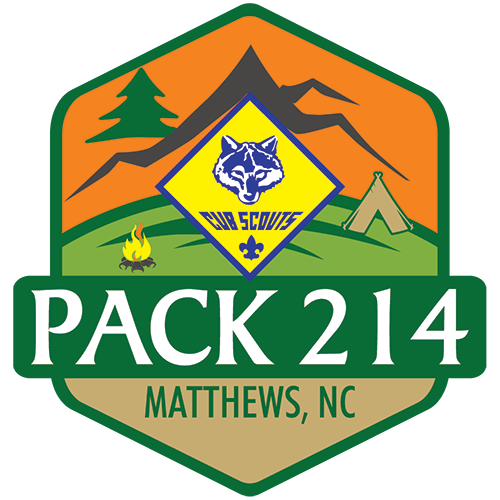 96
p{
margin:10px 0;
padding:0;
}
table{
border-collapse:collapse;
}
h1,h2,h3,h4,h5,h6{
display:block;
margin:0;
padding:0;
}
img,a img{
border:0;
height:auto;
outline:none;
text-decoration:none;
}
body,#bodyTable,#bodyCell{
height:100%;
margin:0;
padding:0;
width:100%;
}
.mcnPreviewText{
display:none !important;
}
#outlook a{
padding:0;
}
img{
-ms-interpolation-mode:bicubic;
}
table{
mso-table-lspace:0pt;
mso-table-rspace:0pt;
}
.ReadMsgBody{
width:100%;
}
.ExternalClass{
width:100%;
}
p,a,li,td,blockquote{
mso-line-height-rule:exactly;
}
a[href^=tel],a[href^=sms]{
color:inherit;
cursor:default;
text-decoration:none;
}
p,a,li,td,body,table,blockquote{
-ms-text-size-adjust:100%;
-webkit-text-size-adjust:100%;
}
.ExternalClass,.ExternalClass p,.ExternalClass td,.ExternalClass div,.ExternalClass span,.ExternalClass font{
line-height:100%;
}
a[x-apple-data-detectors]{
color:inherit !important;
text-decoration:none !important;
font-size:inherit !important;
font-family:inherit !important;
font-weight:inherit !important;
line-height:inherit !important;
}
#bodyCell{
padding:10px;
}
.templateContainer{
max-width:600px !important;
}
a.mcnButton{
display:block;
}
.mcnImage,.mcnRetinaImage{
vertical-align:bottom;
}
.mcnTextContent{
word-break:break-word;
}
.mcnTextContent img{
height:auto !important;
}
.mcnDividerBlock{
table-layout:fixed !important;
}
body,#bodyTable{
background-color:#FAFAFA;
}
#bodyCell{
border-top:0;
}
.templateContainer{
border:0;
}
h1{
color:#202020;
font-family:Helvetica;
font-size:26px;
font-style:normal;
font-weight:bold;
line-height:125%;
letter-spacing:normal;
text-align:left;
}
h2{
color:#202020;
font-family:Helvetica;
font-size:22px;
font-style:normal;
font-weight:bold;
line-height:125%;
letter-spacing:normal;
text-align:left;
}
h3{
color:#202020;
font-family:Helvetica;
font-size:20px;
font-style:normal;
font-weight:bold;
line-height:125%;
letter-spacing:normal;
text-align:left;
}
h4{
color:#202020;
font-family:Helvetica;
font-size:18px;
font-style:normal;
font-weight:bold;
line-height:125%;
letter-spacing:normal;
text-align:left;
}
#templatePreheader{
background-color:#FAFAFA;
background-image:none;
background-repeat:no-repeat;
background-position:center;
background-size:cover;
border-top:0;
border-bottom:0;
padding-top:9px;
padding-bottom:9px;
}
#templatePreheader .mcnTextContent,#templatePreheader .mcnTextContent p{
color:#656565;
font-family:Helvetica;
font-size:12px;
line-height:150%;
text-align:left;
}
#templatePreheader .mcnTextContent a,#templatePreheader .mcnTextContent p a{
color:#656565;
font-weight:normal;
text-decoration:underline;
}
#templateHeader{
background-color:#FFFFFF;
background-image:none;
background-repeat:no-repeat;
background-position:center;
background-size:cover;
border-top:0;
border-bottom:0;
padding-top:9px;
padding-bottom:0;
}
#templateHeader .mcnTextContent,#templateHeader .mcnTextContent p{
color:#202020;
font-family:Helvetica;
font-size:16px;
line-height:150%;
text-align:left;
}
#templateHeader .mcnTextContent a,#templateHeader .mcnTextContent p a{
color:#007C89;
font-weight:normal;
text-decoration:underline;
}
#templateBody{
background-color:#FFFFFF;
background-image:none;
background-repeat:no-repeat;
background-position:center;
background-size:cover;
border-top:0;
border-bottom:2px solid #EAEAEA;
padding-top:0;
padding-bottom:9px;
}
#templateBody .mcnTextContent,#templateBody .mcnTextContent p{
color:#202020;
font-family:Helvetica;
font-size:16px;
line-height:150%;
text-align:left;
}
#templateBody .mcnTextContent a,#templateBody .mcnTextContent p a{
color:#007C89;
font-weight:normal;
text-decoration:underline;
}
#templateFooter{
background-color:#FAFAFA;
background-image:none;
background-repeat:no-repeat;
background-position:center;
background-size:cover;
border-top:0;
border-bottom:0;
padding-top:9px;
padding-bottom:9px;
}
#templateFooter .mcnTextContent,#templateFooter .mcnTextContent p{
color:#656565;
font-family:Helvetica;
font-size:12px;
line-height:150%;
text-align:center;
}
#templateFooter .mcnTextContent a,#templateFooter .mcnTextContent p a{
color:#656565;
font-weight:normal;
text-decoration:underline;
}
@media only screen and (min-width:768px){
.templateContainer{
width:600px !important;
}
} @media only screen and (max-width: 480px){
body,table,td,p,a,li,blockquote{
-webkit-text-size-adjust:none !important;
}
} @media only screen and (max-width: 480px){
body{
width:100% !important;
min-width:100% !important;
}
} @media only screen and (max-width: 480px){
.mcnRetinaImage{
max-width:100% !important;
}
} @media only screen and (max-width: 480px){
.mcnImage{
width:100% !important;
}
} @media only screen and (max-width: 480px){
.mcnCartContainer,.mcnCaptionTopContent,.mcnRecContentContainer,.mcnCaptionBottomContent,.mcnTextContentContainer,.mcnBoxedTextContentContainer,.mcnImageGroupContentContainer,.mcnCaptionLeftTextContentContainer,.mcnCaptionRightTextContentContainer,.mcnCaptionLeftImageContentContainer,.mcnCaptionRightImageContentContainer,.mcnImageCardLeftTextContentContainer,.mcnImageCardRightTextContentContainer,.mcnImageCardLeftImageContentContainer,.mcnImageCardRightImageContentContainer{
max-width:100% !important;
width:100% !important;
}
} @media only screen and (max-width: 480px){
.mcnBoxedTextContentContainer{
min-width:100% !important;
}
} @media only screen and (max-width: 480px){
.mcnImageGroupContent{
padding:9px !important;
}
} @media only screen and (max-width: 480px){
.mcnCaptionLeftContentOuter .mcnTextContent,.mcnCaptionRightContentOuter .mcnTextContent{
padding-top:9px !important;
}
} @media only screen and (max-width: 480px){
.mcnImageCardTopImageContent,.mcnCaptionBottomContent:last-child .mcnCaptionBottomImageContent,.mcnCaptionBlockInner .mcnCaptionTopContent:last-child .mcnTextContent{
padding-top:18px !important;
}
} @media only screen and (max-width: 480px){
.mcnImageCardBottomImageContent{
padding-bottom:9px !important;
}
} @media only screen and (max-width: 480px){
.mcnImageGroupBlockInner{
padding-top:0 !important;
padding-bottom:0 !important;
}
} @media only screen and (max-width: 480px){
.mcnImageGroupBlockOuter{
padding-top:9px !important;
padding-bottom:9px !important;
}
} @media only screen and (max-width: 480px){
.mcnTextContent,.mcnBoxedTextContentColumn{
padding-right:18px !important;
padding-left:18px !important;
}
} @media only screen and (max-width: 480px){
.mcnImageCardLeftImageContent,.mcnImageCardRightImageContent{
padding-right:18px !important;
padding-bottom:0 !important;
padding-left:18px !important;
}
} @media only screen and (max-width: 480px){
.mcpreview-image-uploader{
display:none !important;
width:100% !important;
}
} @media only screen and (max-width: 480px){
h1{
font-size:22px !important;
line-height:125% !important;
}
} @media only screen and (max-width: 480px){
h2{
font-size:20px !important;
line-height:125% !important;
}
} @media only screen and (max-width: 480px){
h3{
font-size:18px !important;
line-height:125% !important;
}
} @media only screen and (max-width: 480px){
h4{
font-size:16px !important;
line-height:150% !important;
}
} @media only screen and (max-width: 480px){
.mcnBoxedTextContentContainer .mcnTextContent,.mcnBoxedTextContentContainer .mcnTextContent p{
font-size:14px !important;
line-height:150% !important;
}
} @media only screen and (max-width: 480px){
#templatePreheader{
display:block !important;
}
} @media only screen and (max-width: 480px){
#templatePreheader .mcnTextContent,#templatePreheader .mcnTextContent p{
font-size:14px !important;
line-height:150% !important;
}
} @media only screen and (max-width: 480px){
#templateHeader .mcnTextContent,#templateHeader .mcnTextContent p{
font-size:16px !important;
line-height:150% !important;
}
} @media only screen and (max-width: 480px){
#templateBody .mcnTextContent,#templateBody .mcnTextContent p{
font-size:16px !important;
line-height:150% !important;
}
} @media only screen and (max-width: 480px){
#templateFooter .mcnTextContent,#templateFooter .mcnTextContent p{
font-size:14px !important;
line-height:150% !important;
}
}
Pack 214 Parents,

Pack 214 recharters each year in March, see an explanation of rechartering below. We will be rechartering all scouts who want to continue in scouting with Pack 214 for the 2021 – 2022 scouting year. We need to have all of the recharter dues collected by Feb. 23, 2021 in order to have your scout registered for next year. If you do not pay dues now and decide to join again in the fall (after Feb. 23, 2021), the dues will be the same as a new scout, $165 due in August.

Rechartering is the process of signing up scouts for the next scouting year. The Mecklenburg County Council has the scouting year as March – February. As you know our scouting year is August – May (following the CMS School calendar, this is the same across all Cub Scouting packs). Each year the Pack needs to pay for your scout to be registered as a scout, this covers the following: Registration (Council and National), Insurance while at scouting events (meetings, camp, activities), Scout Life, etc.

In the past, the Pack has just taken a "count" of the scouts that would be back in the Fall based on asking in each den. In order for the Pack to not pay for scouts that are not returning, we changed the policy this year to require $40 (Pack dues – awards, supplies, etc.) in August and $100 in March for the next scouting year. In full transparency, the Pack lost around $2000 last year on scouts that said they would return in the Fall of 2020 and did not. The Pack leadership wants to make sure that we are not having to raise dues each year to cover Pack related expenses and keep the pack in the positive. We have no control over the cost of recharter fees at the National and Council level.

Please reference the following presentation (Specifically slide #5) regarding this: https://docs.google.com/presentation/d/1YT5WdSgaYSy4ExWL9FQ9O4skwAMdM1MGKb-kSnN2UZM

***Please note that after the Feb. 23, 2021 deadline any dues paid for the next scouting year, will be NON-REFUNDABLE***

Below is the process for rechartering your scout:

Dues are $100.00 for 2021. Parents can pay through Scoutbook.
February 23 is the last day to pay dues.
Any scout not making payment by Feb. 23 will not be rechartered. It is assumed that the scout does not want to continue in scouting with Pack 214.
Dues paid after March will be treated as new scouts, cost is $165
If you have any questions / comments / concerns, please talk to George T., Laura G. or Mike F.
.
Source: Cubby Notes 2018 – 2019