Scouting for Food/Derby Workshop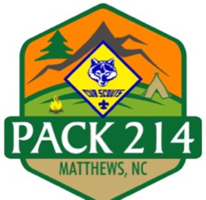 p{
margin:1em 0;
}
table{
border-collapse:collapse;
table-layout:fixed;
}
img,a img{
border:0;
height:auto;
outline:none;
text-decoration:none;
}
h1,h2,h3,h4,h5,h6{
display:block !important;
margin:0 !important;
padding:0 !important;
}
body,#bodyTable{
height:100% !important;
margin:0;
padding:0;
width:100% !important;
}
#bodyCell{
height:100% !important;
width:100% !important;
}
img{
-ms-interpolation-mode:bicubic;
}
#outlook a{
padding:0;
}
table{
mso-table-lspace:0pt;
mso-table-rspace:0pt;
}
.ReadMsgBody{
width:100%;
}
.ExternalClass{
width:100%;
}
p,a,li,td,blockquote{
mso-line-height-rule:exactly;
}
a[href^=tel],a[href^=sms]{
color:inherit;
cursor:default;
text-decoration:none;
}
p,a,li,td,body,table,blockquote{
-ms-text-size-adjust:100%;
-webkit-text-size-adjust:100%;
}
.ExternalClass,.ExternalClass p,.ExternalClass td,.ExternalClass div,.ExternalClass span,.ExternalClass font{
line-height:100%;
}
#bodyCell{
padding-top:30px;
padding-bottom:0;
}
#emailContainer{
max-width:460px;
}
body,#bodyTable{
background-color:#F2F2F2;
}
#emailBackground{
background-color:#FFFFFF;
}
#headingContent{
padding-top:20px;
padding-right:26px;
padding-bottom:20px;
padding-left:26px;
}
#headingContent h1{
color:#4A4A4A !important;
font-family:Georgia, 'Times New Roman', Times, serif;
font-size:28px;
font-weight:normal;
letter-spacing:0.4px;
line-height:36px;
text-align:center;
}
#imageContent a{
margin:0 !important;
padding:0 !important;
}
#emailImage{
height:auto !important;
width:100% !important;
}
#bodyContent{
padding-top:20px;
padding-right:26px;
padding-bottom:0;
padding-left:26px;
}
#bodyContent{
color:#4A4A4A !important;
font-family:Georgia, 'Times New Roman', Times, serif;
font-size:18px;
font-weight:normal;
line-height:28px;
text-align:left;
}
#bodyContent a{
color:#4A4A4A !important;
text-decoration:underline;
}
#buttonContent a{
background-color:#4A4A4A;
border-top:10px solid #4A4A4A;
border-right:26px solid #4A4A4A;
border-bottom:10px solid #4A4A4A;
border-left:26px solid #4A4A4A;
border-radius:6px;
color:#F2F2F2;
display:inline-block;
font-family:Arial, serif;
font-size:18px;
font-weight:bold;
letter-spacing:1px;
line-height:29px;
min-width:140px;
text-align:center;
text-decoration:none;
}
#footerContent{
color:#8F8F8F !important;
font-family:'Helvetica Neue', Helvetica, Arial, sans-serif;
font-size:12px;
font-weight:normal;
line-height:20px;
padding-top:20px;
padding-right:26px;
padding-bottom:20px;
padding-left:26px;
text-align:center;
}
#footerContent a{
color:#8F8F8F !important;
text-decoration:underline;
}
@media screen and (min-width:768px){
#emailContainer{
width:460px;
}
} @media only screen and (max-width:480px){
body{
width:100% !important;
min-width:100% !important;
}
} @media only screen and (max-width:480px){
#bodyCell{
padding-top:0 !important;
padding-right:0 !important;
padding-left:0 !important;
}
} @media only screen and (max-width:480px){
#headingContent h1{
font-size:28px !important;
line-height:36px !important;
}
} @media only screen and (max-width:480px){
#footerContent{
font-size:14px !important;
}
} @media only screen and (max-width:480px){
#unsubLink{
display:inline-block !important;
margin-top:20px !important;
}
}
Saturday February 1st 9am
This is a rain or shine Class A uniform event. Please come prepared for the weather. Those participating in Scouting for Food will be served a pizza lunch.

The Pinewood Derby workshop will not begin until all bags are collected on our assigned routes.
If you are unable to participate in Scouting for Food an email will be sent when the workshop is open for everyone to participate.
Cub Scout Pack 214
801 South Trade Street, Matthews, NC
Matthews, NC 28105
USA

Unsubscribe
Source: Cubby Notes 2018 – 2019