Scouting For Food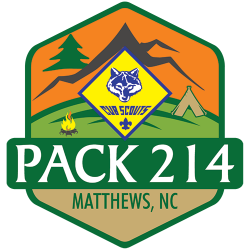 p{
margin:1em 0;
}
table{
border-collapse:collapse;
table-layout:fixed;
}
img,a img{
border:0;
height:auto;
outline:none;
text-decoration:none;
}
h1,h2,h3,h4,h5,h6{
display:block !important;
margin:0 !important;
padding:0 !important;
}
body,#bodyTable{
height:100% !important;
margin:0;
padding:0;
width:100% !important;
}
img{
-ms-interpolation-mode:bicubic;
}
#outlook a{
padding:0;
}
table{
mso-table-lspace:0pt;
mso-table-rspace:0pt;
}
.ReadMsgBody{
width:100%;
}
.ExternalClass{
width:100%;
}
p,a,li,td,blockquote{
mso-line-height-rule:exactly;
}
a[href^=tel],a[href^=sms]{
color:inherit;
cursor:default;
text-decoration:none;
}
p,a,li,td,body,table,blockquote{
-ms-text-size-adjust:100%;
-webkit-text-size-adjust:100%;
}
.ExternalClass,.ExternalClass p,.ExternalClass td,.ExternalClass div,.ExternalClass span,.ExternalClass font{
line-height:100%;
}
#bodyCell{
padding-top:30px;
padding-bottom:0;
}
#emailContainer{
max-width:460px;
}
body,#bodyTable,#emailBackground{
background-color:#FFFFFF;
}
#headingContent{
padding-top:30px;
padding-right:25px;
padding-bottom:15px;
padding-left:25px;
}
#headingContent h1{
color:#4A4A4A;
font-family:'Philosopher', Times, Georgia, serif !important;
font-size:29px;
font-weight:700;
letter-spacing:.5px;
line-height:34px;
text-align:center;
}
#imageContent a{
margin:0 !important;
padding:0 !important;
}
#emailImage{
height:auto !important;
width:100% !important;
}
#bodyContent{
color:#4A4A4A !important;
font-family:'Open Sans', 'Helvetica Neue', Helvetica, Arial, sans-serif !important;
font-size:17px;
font-weight:normal;
line-height:24px;
padding-top:0;
padding-right:25px;
padding-bottom:25px;
padding-left:25px;
text-align:left;
}
#bodyContent a{
color:#4A4A4A !important;
text-decoration:underline;
}
#buttonContent{
font-family:'Open Sans', 'Helvetica Neue', Helvetica, Arial, sans-serif !important;
}
#buttonContent a{
color:#03A9F4;
font-family:'Helvetica Neue', Helvetica, Arial, sans-serif;
font-size:22px;
font-weight:600;
line-height:24px;
text-align:center;
text-decoration:none;
word-wrap:break-word;
-ms-text-size-adjust:100%;
-webkit-text-size-adjust:100%;
}
#footerContent{
color:#8F8F8F !important;
font-family:'Helvetica Neue', Helvetica, Arial, sans-serif;
font-size:12px;
font-weight:normal;
line-height:20px;
padding-top:20px;
padding-right:20px;
padding-bottom:20px;
padding-left:20px;
text-align:center;
}
#footerContent a{
color:#8F8F8F !important;
text-decoration:underline;
}
@font-face {/* latin-ext */font-family: 'Open Sans';font-style: normal;font-weight: 400;src:local('Open Sans'), local('OpenSans'),url(https://fonts.gstatic.com/s/opensans/v13/u-WUoqrET9fUeobQW7jkRYX0hVgzZQUfRDuZrPvH3D8.woff2) format('woff2');unicode-range: U+0100-024F, U+1E00-1EFF, U+20A0-20AB, U+20AD-20CF, U+2C60-2C7F, U+A720-A7FF;}
@font-face {/* latin */font-family: 'Open Sans';font-style: normal;font-weight: 400;src:local('Open Sans'), local('OpenSans'), url(https://fonts.gstatic.com/s/opensans/v13/cJZKeOuBrn4kERxqtaUH3ZBw1xU1rKptJj_0jans920.woff2) format('woff2');unicode-range: U+0000-00FF, U+0131, U+0152-0153, U+02C6, U+02DA, U+02DC, U+2000-206F, U+2074, U+20AC, U+2212, U+2215, U+E0FF, U+EFFD, U+F000;}
@font-face {/* latin-ext */font-family: 'Open Sans';font-style: normal;font-weight: 600;src:local('Open Sans Semibold'), local('OpenSans-Semibold'), url(https://fonts.gstatic.com/s/opensans/v13/MTP_ySUJH_bn48VBG8sNSojoYw3YTyktCCer_ilOlhE.woff2) format('woff2');unicode-range: U+0100-024F, U+1E00-1EFF, U+20A0-20AB, U+20AD-20CF, U+2C60-2C7F, U+A720-A7FF;}
@font-face {/* latin */font-family: 'Open Sans';font-style: normal;font-weight: 600;src:local('Open Sans Semibold'), local('OpenSans-Semibold'), url(https://fonts.gstatic.com/s/opensans/v13/MTP_ySUJH_bn48VBG8sNShampu5_7CjHW5spxoeN3Vs.woff2) format('woff2');unicode-range: U+0000-00FF, U+0131, U+0152-0153, U+02C6, U+02DA, U+02DC, U+2000-206F, U+2074, U+20AC, U+2212, U+2215, U+E0FF, U+EFFD, U+F000;}
@media screen{
font-family Philosopherfont-style normalfont-weight 400src:local('Philosopher'),urlhttpsfonts.gstatic.comsphilosopherv7OttjxgcoEsufOGSINYBGLYgp9Q8gbYrhqGlRav_IXfk.woff2 formatwoff2unicode-range U+0000-00FF,U+0131,U+0152-0153,U+02C6,U+02DA,U+02DC,U+2000-206F,U+2074,U+20AC,U+2212,U+2215,U+E0FF,U+EFFD,U+F000{
font-family:'Philosopher';
font-style:normal;
font-weight:700;
src:local('Philosopher Bold'),
local('Philosopher-Bold'),
url(https://fonts.gstatic.com/s/philosopher/v7/napvkewXG9Gqby5vwGHICP79_ZuUxCigM2DespTnFaw.woff2) format('woff2');
unicode-range:U+0000-00FF, U+0131, U+0152-0153, U+02C6, U+02DA, U+02DC, U+2000-206F, U+2074, U+20AC, U+2212, U+2215, U+E0FF, U+EFFD, U+F000;
}
} @media screen and (min-width:768px){
#emailContainer{
width:460px;
}
} @media only screen and (max-width:480px){
body{
width:100% !important;
min-width:100% !important;
}
} @media only screen and (max-width:480px){
#bodyCell{
padding-right:0 !important;
padding-left:0 !important;
}
} @media only screen and (max-width:480px){
#headingContent h1{
font-size:29px !important;
line-height:34px !important;
}
} @media only screen and (max-width:480px){
#footerContent{
font-size:14px !important;
}
} @media only screen and (max-width:480px){
#unsubLink{
display:inline-block !important;
margin-top:20px !important;
}
}<!–
Weekend 1- Tomorrow
Tomorrow is the say that we will drop off these nifty door hangers to predetermined neighborhoods!

When you arrive at MUMC at 9am our scouting for food chair Brad Fauler will hand you a route map and the door hangers for you to take your scout to and leave at all the houses on that route-there is no knocking or saying hi just drop and go.
When you have finished return to MUMC give the map back to our Awesome Scouting for Food Chair and await further instructions.

Many hands make light work so we hope to see all our scouts tomorrow morning!
Cub Scout Pack 214
801 South Trade Street, Matthews, NC
Matthews, NC 28105
USA

Unsubscribe
Source: Cubby Notes 2018 – 2019