This Weekend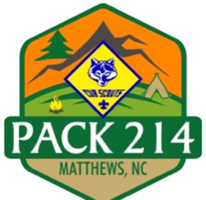 p{
margin:1em 0;
}
table{
border-collapse:collapse;
table-layout:fixed;
}
img,a img{
border:0;
height:auto;
outline:none;
text-decoration:none;
}
h1,h2,h3,h4,h5,h6{
display:block !important;
margin:0 !important;
padding:0 !important;
}
body,#bodyTable{
height:100% !important;
margin:0;
padding:0;
width:100% !important;
}
#bodyCell{
height:100% !important;
width:100% !important;
}
img{
-ms-interpolation-mode:bicubic;
}
#outlook a{
padding:0;
}
table{
mso-table-lspace:0pt;
mso-table-rspace:0pt;
}
.ReadMsgBody{
width:100%;
}
.ExternalClass{
width:100%;
}
p,a,li,td,blockquote{
mso-line-height-rule:exactly;
}
a[href^=tel],a[href^=sms]{
color:inherit;
cursor:default;
text-decoration:none;
}
p,a,li,td,body,table,blockquote{
-ms-text-size-adjust:100%;
-webkit-text-size-adjust:100%;
}
.ExternalClass,.ExternalClass p,.ExternalClass td,.ExternalClass div,.ExternalClass span,.ExternalClass font{
line-height:100%;
}
#bodyCell{
padding-top:30px;
padding-bottom:0;
}
#emailContainer{
max-width:460px;
}
body,#bodyTable{
background-color:#F2F2F2;
}
#emailBackground{
background-color:#FFFFFF;
}
#headingContent{
padding-top:20px;
padding-right:26px;
padding-bottom:20px;
padding-left:26px;
}
#headingContent h1{
color:#4A4A4A !important;
font-family:Georgia, 'Times New Roman', Times, serif;
font-size:28px;
font-weight:normal;
letter-spacing:0.4px;
line-height:36px;
text-align:center;
}
#imageContent a{
margin:0 !important;
padding:0 !important;
}
#emailImage{
height:auto !important;
width:100% !important;
}
#bodyContent{
padding-top:20px;
padding-right:26px;
padding-bottom:0;
padding-left:26px;
}
#bodyContent{
color:#4A4A4A !important;
font-family:Georgia, 'Times New Roman', Times, serif;
font-size:18px;
font-weight:normal;
line-height:28px;
text-align:left;
}
#bodyContent a{
color:#4A4A4A !important;
text-decoration:underline;
}
#buttonContent a{
background-color:#4A4A4A;
border-top:10px solid #4A4A4A;
border-right:26px solid #4A4A4A;
border-bottom:10px solid #4A4A4A;
border-left:26px solid #4A4A4A;
border-radius:6px;
color:#F2F2F2;
display:inline-block;
font-family:Arial, serif;
font-size:18px;
font-weight:bold;
letter-spacing:1px;
line-height:29px;
min-width:140px;
text-align:center;
text-decoration:none;
word-break:break-word;
}
#footerContent{
color:#8F8F8F !important;
font-family:'Helvetica Neue', Helvetica, Arial, sans-serif;
font-size:12px;
font-weight:normal;
line-height:20px;
padding-top:20px;
padding-right:26px;
padding-bottom:20px;
padding-left:26px;
text-align:center;
}
#footerContent a{
color:#8F8F8F !important;
text-decoration:underline;
}
@media screen and (min-width:768px){
#emailContainer{
width:460px;
}
} @media only screen and (max-width:480px){
body{
width:100% !important;
min-width:100% !important;
}
} @media only screen and (max-width:480px){
#bodyCell{
padding-top:0 !important;
padding-right:0 !important;
padding-left:0 !important;
}
} @media only screen and (max-width:480px){
#headingContent h1{
font-size:28px !important;
line-height:36px !important;
}
} @media only screen and (max-width:480px){
#footerContent{
font-size:14px !important;
}
} @media only screen and (max-width:480px){
#unsubLink{
display:inline-block !important;
margin-top:20px !important;
}
}
Hello Pack Families,

We have multiple shifts this weekend that need to be filled.

Saturday night's shift volunteers get two free tickets to the Independence Soccer Match!

Keep in mind the top seller for the Pack last year got to put a pie in the Cubmaster's face and paid for their Super Trip in full with show and sell shifts!!!
Click here to Sign-up
Cub Scout Pack 214
801 South Trade Street, Matthews, NC
Matthews, NC 28105
USA

Unsubscribe
Source: Cubby Notes 2018 – 2019