Top Secret – Special Announcement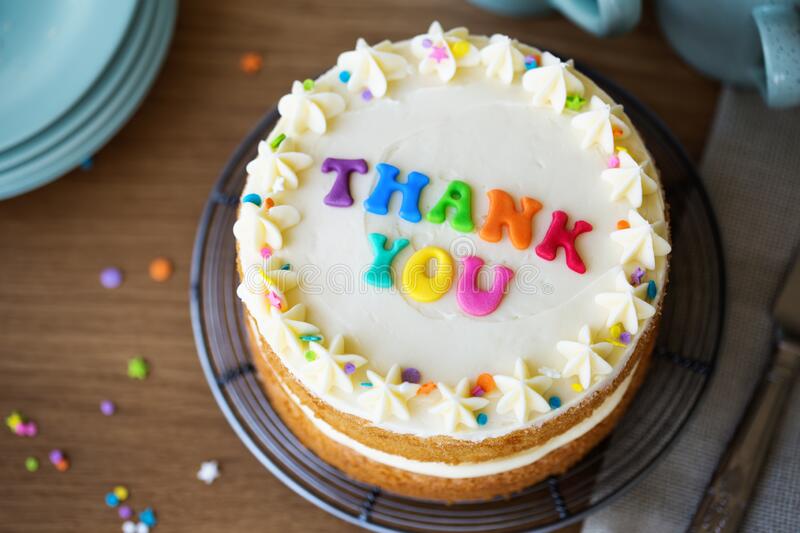 body,#bodyTable,#bodyCell{
height:100% !important;
margin:0;
padding:0;
width:100% !important;
}
table{
border-collapse:collapse;
}
img,a img{
border:0;
outline:none;
text-decoration:none;
}
h1,h2,h3,h4,h5,h6{
margin:0;
padding:0;
}
p{
margin:1em 0;
padding:0;
}
a{
word-wrap:break-word;
}
.mcnPreviewText{
display:none !important;
}
.ReadMsgBody{
width:100%;
}
.ExternalClass{
width:100%;
}
.ExternalClass,.ExternalClass p,.ExternalClass span,.ExternalClass font,.ExternalClass td,.ExternalClass div{
line-height:100%;
}
table,td{
mso-table-lspace:0pt;
mso-table-rspace:0pt;
}
#outlook a{
padding:0;
}
img{
-ms-interpolation-mode:bicubic;
}
body,table,td,p,a,li,blockquote{
-ms-text-size-adjust:100%;
-webkit-text-size-adjust:100%;
}
#templatePreheader,#templateHeader,#templateBody,#templateSidebar,#templateSidebarInner,#templateBodyInner,#templateFooter{
min-width:100%;
}
#bodyCell{
padding:20px;
}
.mcnImage,.mcnRetinaImage{
vertical-align:bottom;
}
.mcnTextContent img{
height:auto !important;
}
body,#bodyTable{
background-color:#F2F2F2;
}
#bodyCell{
border-top:0;
}
#templateContainer{
border:0;
}
h1{
color:#606060 !important;
display:block;
font-family:Helvetica;
font-size:40px;
font-style:normal;
font-weight:bold;
line-height:125%;
letter-spacing:-1px;
margin:0;
text-align:left;
}
h2{
color:#404040 !important;
display:block;
font-family:Helvetica;
font-size:26px;
font-style:normal;
font-weight:bold;
line-height:125%;
letter-spacing:-.75px;
margin:0;
text-align:left;
}
h3{
color:#606060 !important;
display:block;
font-family:Helvetica;
font-size:18px;
font-style:normal;
font-weight:bold;
line-height:125%;
letter-spacing:-.5px;
margin:0;
text-align:left;
}
h4{
color:#808080 !important;
display:block;
font-family:Helvetica;
font-size:16px;
font-style:normal;
font-weight:bold;
line-height:125%;
letter-spacing:normal;
margin:0;
text-align:left;
}
#templatePreheader{
background-color:#FFFFFF;
border-top:0;
border-bottom:0;
}
.preheaderContainer .mcnTextContent,.preheaderContainer .mcnTextContent p{
color:#606060;
font-family:Helvetica;
font-size:11px;
line-height:125%;
text-align:left;
}
.preheaderContainer .mcnTextContent a{
color:#606060;
font-weight:normal;
text-decoration:underline;
}
#templateHeader{
background-color:#FFFFFF;
border-top:0;
border-bottom:0;
}
.headerContainer .mcnTextContent,.headerContainer .mcnTextContent p{
color:#606060;
font-family:Helvetica;
font-size:15px;
line-height:150%;
text-align:left;
}
.headerContainer .mcnTextContent a{
color:#6DC6DD;
font-weight:normal;
text-decoration:underline;
}
#templateSidebar{
background-color:#FFFFFF;
}
#templateSidebarInner{
border-right:0;
}
.sidebarContainer .mcnTextContent,.sidebarContainer .mcnTextContent p{
color:#606060;
font-family:Helvetica;
font-size:13px;
line-height:125%;
text-align:left;
}
.sidebarContainer .mcnTextContent a{
color:#6DC6DD;
font-weight:normal;
text-decoration:underline;
}
#templateBody{
background-color:#FFFFFF;
border-top:0;
border-bottom:0;
}
#templateSidebar{
border-right:0;
}
.bodyContainer .mcnTextContent,.bodyContainer .mcnTextContent p{
color:#606060;
font-family:Helvetica;
font-size:15px;
line-height:150%;
text-align:left;
}
.bodyContainer .mcnTextContent a{
color:#6DC6DD;
font-weight:normal;
text-decoration:underline;
}
#templateFooter{
background-color:#FFFFFF;
border-top:0;
border-bottom:0;
}
.footerContainer .mcnTextContent,.footerContainer .mcnTextContent p{
color:#606060;
font-family:Helvetica;
font-size:11px;
line-height:125%;
text-align:left;
}
.footerContainer .mcnTextContent a{
color:#606060;
font-weight:normal;
text-decoration:underline;
}
@media only screen and (max-width: 480px){
body,table,td,p,a,li,blockquote{
-webkit-text-size-adjust:none !important;
}
} @media only screen and (max-width: 480px){
body{
width:100% !important;
min-width:100% !important;
}
} @media only screen and (max-width: 480px){
.mcnRetinaImage{
max-width:100% !important;
}
} @media only screen and (max-width: 480px){
td[id=bodyCell]{
padding:10px !important;
}
} @media only screen and (max-width: 480px){
table[class=mcnTextContentContainer]{
width:100% !important;
}
} @media only screen and (max-width: 480px){
.mcnBoxedTextContentContainer{
max-width:100% !important;
min-width:100% !important;
width:100% !important;
}
} @media only screen and (max-width: 480px){
table[class=mcpreview-image-uploader]{
width:100% !important;
display:none !important;
}
} @media only screen and (max-width: 480px){
img[class=mcnImage]{
width:100% !important;
}
} @media only screen and (max-width: 480px){
table[class=mcnImageGroupContentContainer]{
width:100% !important;
}
} @media only screen and (max-width: 480px){
td[class=mcnImageGroupContent]{
padding:9px !important;
}
} @media only screen and (max-width: 480px){
td[class=mcnImageGroupBlockInner]{
padding-bottom:0 !important;
padding-top:0 !important;
}
} @media only screen and (max-width: 480px){
tbody[class=mcnImageGroupBlockOuter]{
padding-bottom:9px !important;
padding-top:9px !important;
}
} @media only screen and (max-width: 480px){
table[class=mcnCaptionTopContent],table[class=mcnCaptionBottomContent]{
width:100% !important;
}
} @media only screen and (max-width: 480px){
table[class=mcnCaptionLeftTextContentContainer],table[class=mcnCaptionRightTextContentContainer],table[class=mcnCaptionLeftImageContentContainer],table[class=mcnCaptionRightImageContentContainer],table[class=mcnImageCardLeftTextContentContainer],table[class=mcnImageCardRightTextContentContainer],.mcnImageCardLeftImageContentContainer,.mcnImageCardRightImageContentContainer{
width:100% !important;
}
} @media only screen and (max-width: 480px){
td[class=mcnImageCardLeftImageContent],td[class=mcnImageCardRightImageContent]{
padding-right:18px !important;
padding-left:18px !important;
padding-bottom:0 !important;
}
} @media only screen and (max-width: 480px){
td[class=mcnImageCardBottomImageContent]{
padding-bottom:9px !important;
}
} @media only screen and (max-width: 480px){
td[class=mcnImageCardTopImageContent]{
padding-top:18px !important;
}
} @media only screen and (max-width: 480px){
table[class=mcnCaptionLeftContentOuter] td[class=mcnTextContent],table[class=mcnCaptionRightContentOuter] td[class=mcnTextContent]{
padding-top:9px !important;
}
} @media only screen and (max-width: 480px){
td[class=mcnCaptionBlockInner] table[class=mcnCaptionTopContent]:last-child td[class=mcnTextContent],.mcnImageCardTopImageContent,.mcnCaptionBottomContent:last-child .mcnCaptionBottomImageContent{
padding-top:18px !important;
}
} @media only screen and (max-width: 480px){
td[class=mcnBoxedTextContentColumn]{
padding-left:18px !important;
padding-right:18px !important;
}
} @media only screen and (max-width: 480px){
td[class=sectionContainer]{
display:block !important;
max-width:600px !important;
width:100% !important;
}
} @media only screen and (max-width: 480px){
td[class=mcnTextContent]{
padding-right:18px !important;
padding-left:18px !important;
}
} @media only screen and (max-width: 480px){
table[id=templateContainer],table[id=templatePreheader],table[id=templateHeader],table[id=templateBody],table[id=templateBodyInner],table[id=templateSidebar],table[id=templateSidebarInner],table[id=templateFooter]{
max-width:600px !important;
width:100% !important;
}
} @media only screen and (max-width: 480px){
h1{
font-size:24px !important;
line-height:125% !important;
}
} @media only screen and (max-width: 480px){
h2{
font-size:20px !important;
line-height:125% !important;
}
} @media only screen and (max-width: 480px){
h3{
font-size:18px !important;
line-height:125% !important;
}
} @media only screen and (max-width: 480px){
h4{
font-size:16px !important;
line-height:125% !important;
}
} @media only screen and (max-width: 480px){
table[class=mcnBoxedTextContentContainer] td[class=mcnTextContent],td[class=mcnBoxedTextContentContainer] td[class=mcnTextContent] p{
font-size:18px !important;
line-height:125% !important;
}
} @media only screen and (max-width: 480px){
table[id=templatePreheader]{
display:block !important;
}
} @media only screen and (max-width: 480px){
td[class=preheaderContainer] td[class=mcnTextContent],td[class=preheaderContainer] td[class=mcnTextContent] p{
font-size:14px !important;
line-height:115% !important;
}
} @media only screen and (max-width: 480px){
td[class=headerContainer] td[class=mcnTextContent],td[class=headerContainer] td[class=mcnTextContent] p{
font-size:18px !important;
line-height:125% !important;
}
} @media only screen and (max-width: 480px){
td[class=sidebarContainer] td[class=mcnTextContent],td[class=sidebarContainer] td[class=mcnTextContent] p{
font-size:18px !important;
line-height:125% !important;
}
} @media only screen and (max-width: 480px){
table[id=templateSidebar]{
border-left:0 !important;
border-right:0 !important;
}
} @media only screen and (max-width: 480px){
table[id=templateSidebarInner]{
border-left:0 !important;
border-right:0 !important;
}
} @media only screen and (max-width: 480px){
td[class=bodyContainer] td[class=mcnTextContent],td[class=bodyContainer] td[class=mcnTextContent] p{
font-size:18px !important;
line-height:125% !important;
}
} @media only screen and (max-width: 480px){
td[class=footerContainer] td[class=mcnTextContent],td[class=footerContainer] td[class=mcnTextContent] p{
font-size:14px !important;
line-height:115% !important;
}
} @media only screen and (max-width: 480px){
td[class=footerContainer] a[class=utilityLink]{
display:block !important;
}
}
| | |
| --- | --- |
| Special Announcement for Pack 214 | |
We would like to honor Laura Gallant, Committee Chair for Pack 214, during the Blue & Gold festivities on February 14th. We are celebrating the 7 years of service that Laura has committed to Scouting. Laura doesn't know what we are planning so please keep the secret!

We would like to give you the option to make a 9×9 "Thank You Laura" cake instead of a Den Themed cake for our Blue & Gold celebration. You may also celebrate your den with a Den Themed 9×9 cake. No matter which cake you make (Thank You or Den themed), Thank You cards to Laura would also be appreciated.

The same rules apply to Thank You Laura cakes as they do for all the cakes: The Scout must do the work and please avoid the use of tree nuts because we have several scouts who are allergic. Please refer to the Cubby Notes for cake making rules and regulations. Please ask Heidi or Stephanie (but not Laura) if you have questions about the Blue & Gold celebration ([email protected] or txt Heidi at 704-858-5036)

This will be a special evening for Laura and we can't wait to surprise her.



@media only screen and (max-width: 480px){
table#canspamBar td{font-size:14px !important;}
table#canspamBar td a{display:block !important; margin-top:10px !important;}
}
Source: Cubby Notes 2018 – 2019