SEPTEMBER 16th-22nd 2019 CUBBY NOTES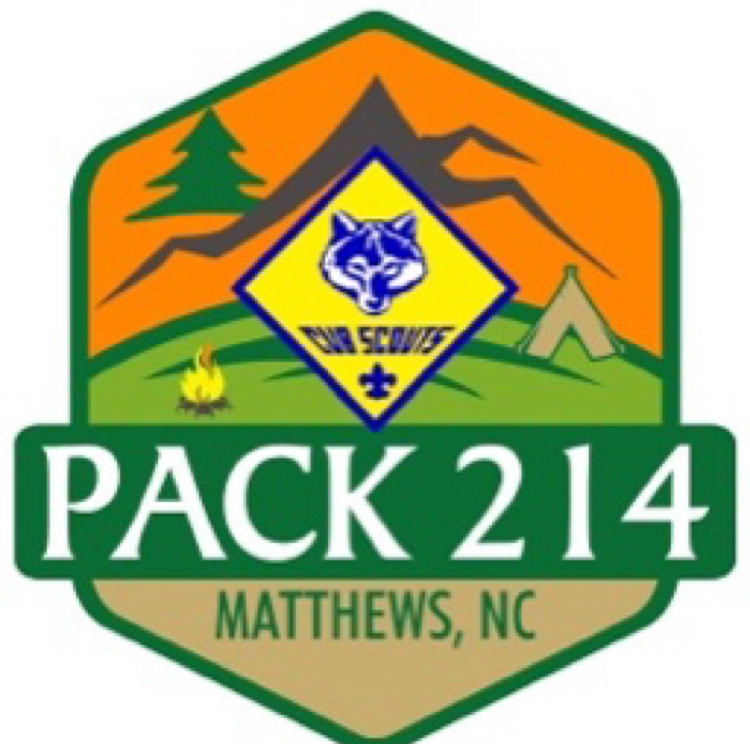 #outlook a{
padding:0;
}
body{
width:100% !important;
}
.ReadMsgBody{
width:100%;
}
.ExternalClass{
width:100%;
}
body{
-webkit-text-size-adjust:none;
}
.mcnPreviewText{
display:none !important;
}
body{
margin:0;
padding:0;
}
img{
border:0;
height:auto;
line-height:100%;
outline:none;
text-decoration:none;
}
table td{
border-collapse:collapse;
}
#bodyTable{
height:100% !important;
margin:0;
padding:0;
width:100% !important;
}
body,#bodyTable{
background-color:#283d60;
}
#templateContainer{
border:0;
}
h1{
color:#FFFFFF;
display:block;
font-family:Georgia;
font-size:30px;
font-style:normal;
font-weight:Normal;
line-height:100%;
letter-spacing:normal;
margin-top:0;
margin-right:0;
margin-bottom:10px;
margin-left:0;
text-align:left;
}
h2{
color:#283d60;
display:block;
font-family:Georgia;
font-size:26px;
font-style:normal;
font-weight:normal;
line-height:100%;
letter-spacing:normal;
margin-top:0;
margin-right:0;
margin-bottom:10px;
margin-left:0;
text-align:left;
}
h3{
color:#283d60;
display:block;
font-family:Georgia;
font-size:18px;
font-style:normal;
font-weight:normal;
line-height:100%;
letter-spacing:normal;
margin-top:0;
margin-right:0;
margin-bottom:10px;
margin-left:0;
text-align:left;
}
h4{
color:#5b0910;
display:block;
font-family:Georgia;
font-size:13px;
font-style:normal;
font-weight:normal;
line-height:100%;
letter-spacing:normal;
margin-top:0;
margin-right:0;
margin-bottom:10px;
margin-left:0;
text-align:left;
}
#templatePreheader{
background-color:#5b0910;
border-bottom:1px solid #5b0910;
}
.preheaderContent{
color:#FFFFFF;
font-family:Helvetica;
font-size:10px;
line-height:125%;
text-align:left;
}
.preheaderContent a:link,.preheaderContent a:visited,.preheaderContent a .yshortcuts {
color:#FFFFFF;
font-weight:normal;
text-decoration:underline;
}
#templateHeader{
background-color:#F4F4F4;
border-top:1px solid #FFFFFF;
border-bottom:1px solid #CCCCCC;
}
.headerBannerContent,.headerBannerContent a:link,.headerBannerContent a:visited,.headerBannerContent a .yshortcuts {
background-color:#5b0910;
color:#FFFFFF;
font-family:Georgia;
font-size:20px;
line-height:150%;
text-align:center;
text-decoration:none;
}
.headerContent{
color:#505050;
font-family:Helvetica;
font-size:20px;
font-weight:bold;
line-height:100%;
padding-top:20px;
padding-right:0;
padding-bottom:0;
padding-left:0;
text-align:center;
vertical-align:middle;
}
.headerContent a:link,.headerContent a:visited,.headerContent a .yshortcuts {
color:#283d60;
font-weight:normal;
text-decoration:underline;
}
#headerImage{
height:auto;
max-width:600px !important;
}
#templateBody{
background-color:#F4F4F4;
border-top:1px solid #FFFFFF;
border-bottom:1px solid #CCCCCC;
}
.bodyContent{
color:#505050;
font-family:Helvetica;
font-size:15px;
line-height:150%;
text-align:left;
}
.bodyContent a:link,.bodyContent a:visited,.bodyContent a .yshortcuts {
color:#5b0910;
font-weight:normal;
text-decoration:none;
}
.bodyContent img{
display:inline;
height:auto;
max-width:325px !important;
}
#templateSidebar{
background-color:#F4F4F4;
border-left:0;
}
#mainBodyContent{
border-right:1px none #DDDDDD;
}
.sidebarBannerContent,.sidebarBannerContent a:link,.sidebarBannerContent a:visited,.sidebarBannerContent a .yshortcuts {
background-color:#5b0910;
color:#FFFFFF;
font-family:Georgia;
font-size:13px;
line-height:150%;
text-align:center;
text-decoration:none;
}
.sidebarContent{
color:#707070;
font-family:Helvetica;
font-size:13px;
line-height:150%;
text-align:left;
}
.sidebarContent a:link,.sidebarContent a:visited,.sidebarContent a .yshortcuts {
color:#5b0910;
font-weight:normal;
text-decoration:underline;
}
.sidebarContent img{
display:inline;
height:auto;
max-width:160px !important;
}
#templateColumns{
background-color:#F4F4F4;
border-top:1px solid #FFFFFF;
border-bottom:1px solid #CCCCCC;
}
.leftColumnContent{
color:#707070;
font-family:Helvetica;
font-size:13px;
line-height:150%;
text-align:left;
}
.leftColumnContent a:link,.leftColumnContent a:visited,.leftColumnContent a .yshortcuts {
color:#5b0910;
font-weight:normal;
text-decoration:none;
}
.rightColumnContent{
color:#707070;
font-family:Georgia, Times, 'Times New Roman', serif;
font-size:13px;
line-height:100%;
text-align:left;
}
.rightColumnContent a:link,.rightColumnContent a:visited,.rightColumnContent a .yshortcuts {
color:#5b0910;
font-weight:normal;
text-decoration:none;
}
.leftColumnContent img,.centerColumnContent img,.rightColumnContent img{
display:inline;
height:auto;
max-width:160px !important;
}
#templateFooter{
background-color:#231F20;
border-top:1px solid #FFFFFF;
}
.footerContent{
color:#AAAAAA;
font-family:Helvetica;
font-size:10px;
line-height:150%;
text-align:center;
}
.footerContent a:link,.footerContent a:visited,.footerContent a .yshortcuts {
color:#CCCCCC;
font-weight:normal;
text-decoration:underline;
}
.footerContent img{
display:inline;
}
#monkeyRewards img{
max-width:180px;
}
We are looking forward to a great 2019-2020 Scout year!
Did you miss it?

If you missed the 1st Pack meeting of the year or just missed some of the information that we went over you can find all the details by following the link below

https://pack214.com/wp-content/uploads/2019/09/Sept10_2019_PackMeeting.pdf

Pack 214 and The Charlotte Independence

Come out and watch a soccer match with Pack 214!

We will have a Charlotte Independence soccer player coming out to our October Pack meeting and what better way to Be Prepared than to watch a game!

Events kick off at 5:30pm
Rally Tunnel: 6:30pm
Game 7:00pm
See the signup genius below for all the fun and exciting details and to reserve your tickets!

https://www.signupgenius.com/go/70a0f48a8ad2ea57-pack3

Popcorn Show & Sell ***Updated****

OUR BIGGEST FUNDRAISER OF THE YEAR, AND YOURS TOO!!!

Scouts earn money for the Council, the Pack and themselves with the Popcorn Fundraiser each year! Your scout is rewarded with Amazon gift card based on how much is sold and the money your scout earns in popcorn credit can be put toward paying for your Super, Cub Scout Day Camp, and Webelos Adventure Camp this summer!

Take the hassel out of door to door selling! Sign up for a show and sell shift! Arrive at your location, work your shift, go home! ALL sales from ALL show and sell shift sales are combined and divide by total shifts to get the per shift sale total. Your scout gets sales credit based on the number of shifts worked.

A Parent or Guardian MUST work the shift with their Scout to avoid 2 deep leadership violations!

**NOV 2nd & 3rd shifts may be cancelled based on avaliable product**

https://www.signupgenius.com/go/70a0f48a8ad2ea57-show

Parents MUST sign up for a popcorn account at https://www.trails-end.com/registration/parent in order to get credit for popcorn. This is also the site that they can use to create a story and link to send to relatives and friends for Online sales!!!!!

Please create an account as "Parent, On Behalf of My Scout" via online. Then create a username/password and update any other information.

Under step "4 – Unit Selection" put Council – Mecklenburg County, District – Etowah, Unit – Pack 214

This is the account and email address that ALL Amazon rewards for popcorn sales will be sent to!!!!!

ALL parents working at Show & Sells must have the app downloaded to their phone prior to their shift. The popcorn team will give you a separate username & login to use for the shift.


Scout Closet

If your child is just trying out scouts and you are not ready to invest in the uniform or you need uniform assistance please see one of the key three(Cubmaster, Assistant Cubmaster, Committee Chair) to see what items we have available in the scout closet. This exchange program insures that everyone is able to participate in scouts in uniform. The Scout Closet does not have tan shirts or green pants/short as these uniforms go with the boys to Boy Scouts on the Troop level.

**If you no longer need uniform items please consider donating them to our Scout Closet!**
**If you have received a donation from the scout closet please make sure it is returned.**

2019-2020 Volunteers needed!

Do you like throwing parties? Do you like cooking? Is organization your thing? Are you good with Social media? Are you good with tools/building things? How about prayer? Are numbers and Accounting you thing?

We know and love that our parents are all hands on deck when it comes to volunteering but sometimes you just need a designated leader of the Pack.

Come join the leadership team at Pack 214 for the 2019/2020 scout year!

We have several volunteer opportunity openings for this year. There are opportunities for every skill set and available time commitment. If you would like to get plugged in email [email protected]

UPCOMING EVENTS

September 17th, 6:30-7:30pm
Den Meetings
2nd-5th grade MUMC
1st grade Eagle's Nest

Sept 21st
Popcorn Show & Sell begins

September 24th, 6:30pm-7:30pm
Den Meetings
2nd-5th grade MUMC
K-1st grade Eagle's Nest

September 28th, 5:30pm-9:00pm
Charlotte Independence Game Night
Sportsplex Matthews

October 1st, 6:30pm-7:30pm
Den Meetings
2nd-5th grade MUMC
1st grade Eagle's Nest

October 7th, 6:30pm-7:30pm
Committee Meeting
MUMC Room 214

October 8th, 6:30pm-7:30pm
Pack Meeting
Eagle's Nest

October 15th, 6:30pm-7:30pm
Den Meetings
2nd-5th grade MUMC
1st grade Eagle's Nest

October 17-20th
Oree-Family Camping
Belk Scout Camp

October 22nd, 6:30pm-7:30pm
Den Meetings
2nd-5th grade MUMC
K-1st grade Eagle's Nest

October 29th, 6:30pm-7:30pm
Den Meetings
2nd-5th grade MUMC
1st grade Eagle's Nest

Matthews Food Truck Fridays & Concert Series
Stumptown Park.
5 p.m. to 9 p.m. on the 2nd and 4th Fridays of each month.

Favorite area food and dessert trucks will provide varied menus including seafood, Tex-Mex, burgers, sandwiches, specialty dishes and more. This season will bring an incredible lineup of local/regional bands, and inflatable interactives for kids.

Diners are encouraged to bring chairs and blankets but are discouraged from bringing their furry family members; pets are prohibited per Town ordinance. Guests will have a good opportunity to explore other downtown merchants and entertainment spots while visiting.
Source: Cubby Notes 2018 – 2019